4 of the best places to buy tadalafil (Cialis) online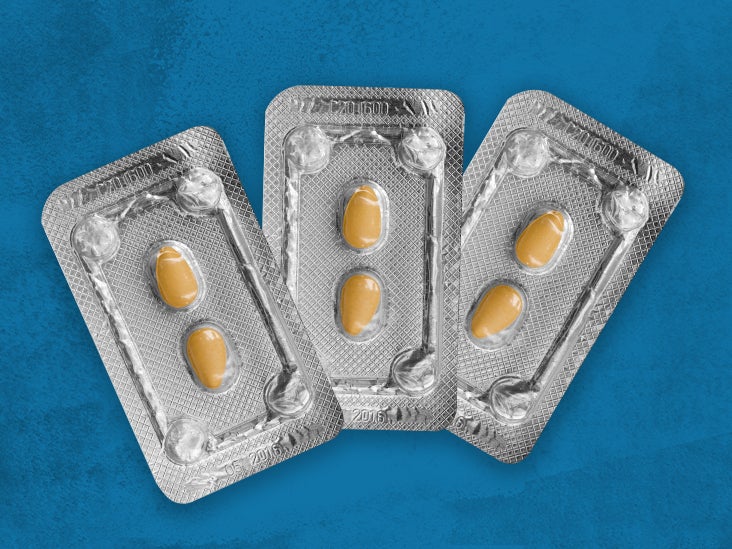 Cialis is a brand name drug approved to treat erectile dysfunction and other sexual health problems in men. It is available for purchase from some online telehealth companies, but it requires a prescription.
This article explores what Cialis is in more detail and lists some companies that offer this drug. It also looks at some safety considerations, frequently asked questions, and when to see a doctor for erectile dysfunction.
Cialis contains the active ingredient tadalafil. It is also available in a generic form called tadalafil. Generic versions are generally cheaper than brand name drugs, but they produce the same effects.
Cialis helps people with erectile dysfunction and those with symptoms of benign prostatic hyperplasia (BPH) or enlarged prostate.
Erectile dysfunction occurs when a person has difficulty getting or maintaining a firm erection so that they can engage in sexual activity. Doctors can prescribe Cialis for this because it relaxes the blood vessels, allowing more blood to flow to the penis.
BPH, on the other hand, causes the prostate to grow and blocks the flow of urine out of the bladder. People with this condition may have trouble emptying their bladder. Cialis helps relax the muscles of the bladder, allowing urine to flow more easily.
How to take
Cialis comes as a pill that people can take with or without food.
People with erectile dysfunction who are sexually active should take this medication about 1 to 2 hours or at least 30 minutes before engaging in sexual activity. They can also take it once a day every day if they do not want to keep track of the timing of sexual activity. People should not take more than one tablet in a 24 hour period.
An on-demand dose is 10 milligrams (mg) or 20 mg. A daily dose should be 2.5 mg or 5 mg.
People should always follow the doctor's instructions as they may increase or decrease the dose depending on how the person's body responds to the treatment.
Additionally, those with symptoms of erectile dysfunction or BPH and who choose to take Cialis once a day should take it at around the same time each day. The daily dosage may be suitable for people who have frequent sex or want more spontaneity.
Several telehealth providers and online pharmacies offer Cialis. People can buy Cialis online after receiving a prescription from a primary care doctor or urologist. Some online retailers also offer consultations to receive a prescription.
Please note that the author of this article has not tried any of these products. All information presented here is purely research-based.
Roman
Roman sells Cialis in 2.5 mg, 5 mg, 10 mg and 20 mg tablets. The website says the 10 mg version is the most commonly prescribed dose, with a price starting at $ 17 per dose.
Roman's doctors do not currently treat BPH, so the drug is only available from this company for people with erectile dysfunction.
The company requires people to have an online consultation with a doctor before they can write a prescription, and this happens within 24 hours of a person's request. The consultation costs $ 15 and is currently available to people living in the United States.
If the doctor thinks the medication is wrong for the person and does not issue a prescription, the client receives a full refund.
The insurance does not cover these consultations.
Him
Hims sells both the brand name and the generic form of Cialis, and it offers a 5 mg dose that people can take once a day, with or without food.
People who wish to use Hims' services must complete a questionnaire about their medical history, lifestyle and symptoms. Then the company can put them in contact with a qualified healthcare professional in the same state.
Online consultations are free.
If Cialis or tadalafil (the generic version) is suitable for the individual, he can purchase a monthly subscription. Cialis is available from $ 570 per month and tadalafil is available from $ 240 per month.
Learn more about him here.
Lemonaid
Lemonaid sells Cialis in two forms: one tablet to be taken as needed and one daily tablet. These two treatment options are the generic form of Cialis, called tadalafil. This means that it is cheaper, but it is the exact same medicine.
Prices start from $ 2 per tablet. For the daily dose, prices start from $ 8 per pill.
To get tadalafil from Lemonaid, a person completes a private online assessment in which they give details of their medical history and other medications. After that, a doctor or nurse gets in touch within a day. Some states require video chat, but others require a simple phone conversation.
These consultations typically cost around $ 25 and also include the prescription. However, this does not include the cost of the drug. The company needs a blood pressure reading to create a prescription. A person can get this reading by finding a machine near them.
BlueChew
BlueChew is an online subscription retailer that provides chewable tablets for people with erectile dysfunction. It offers tadalafil, which is the generic form of Cialis.
A person must complete a medical profile and have a free online consultation with one of BlueChew's licensed physicians. The doctor can write a prescription if the person doesn't already have one, and the company then sends it to a designated pharmacy.
BlueChew automatically signs the individual for a subscription. However, the customer can suspend or cancel this operation at any time.
There are different plans available for a person, as these depend on the doses available and the number of tablets the person wants to receive each month. That said, the prices generally range from $ 20 to $ 120 per month.
Learn more about BlueChew here.
Here are some frequently asked questions about Cialis.
Is it safe to buy Cialis online?
the Food and Drug Administration (FDA) warns that there are many online pharmacies. A person should always check the reviews and recognize the signs that help them determine whether an online pharmacy is safe or not.
According to the FDA, online pharmacies are probably safe if they:
require a medical prescription
are based in the United States and provide a physical address and telephone number in the United States
have pharmacists or licensed doctors
have a license with the state board of pharmacy
Can people buy Cialis over the counter?
Cialis is only available with a prescription. Some online pharmacies can provide prescriptions if the customer does not already have one.
Can people get Cialis without seeing a doctor?
A person does not need to see a doctor to get Cialis treatment because they can use telemedicine services to get a prescription. However, if they are using the services of a telehealth company, they may need to book an online consultation with a licensed provider.
Additionally, individuals should not give their prescribed medications to others. Those with symptoms of erectile dysfunction or BPH should see a doctor, as the drug can cause side effects and interact with other drugs. In addition, the drug may not be safe for everyone.
According to the National Institute of Diabetes, Digestive and Kidney Diseases, people who regularly experience symptoms of erectile dysfunction should contact a doctor to discuss treatment options.
Some symptoms include:
having occasional erections but not before having had sex
difficulty keeping an erection
not being able to have an erection
While taking Cialis, a person should see a doctor or seek emergency medical treatment if they develop any of the following symptoms:
Various online pharmacies offer Cialis. A person should attend an online consultation with a licensed provider who can write a prescription if the medication is suitable for the person's condition.
The services of an online pharmacy can be used safely if the business requests a prescription, has a valid U.S. address and telephone number, and is licensed with the State Board of the pharmacy.