5 Questions to President Falconetti: Polk State Offers Flexibility During COVID-19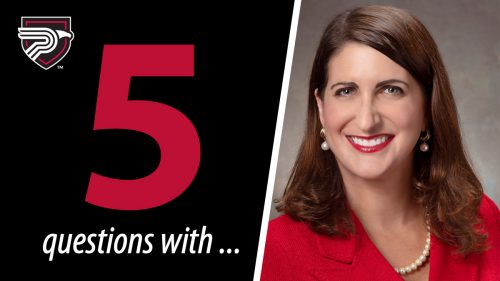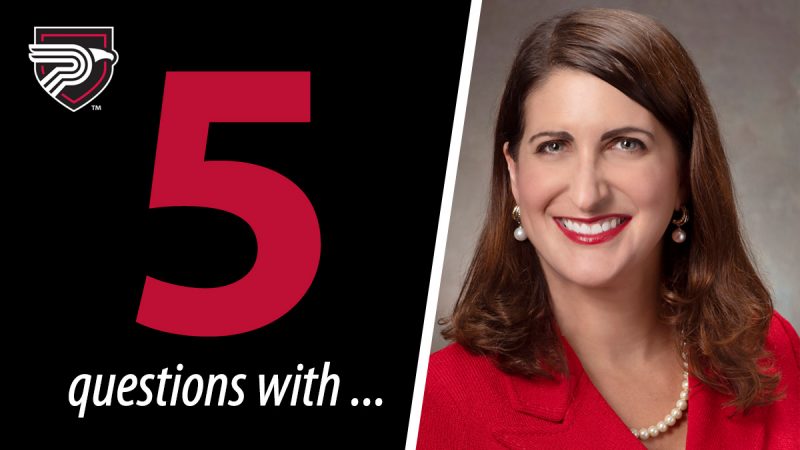 Polk State College is in a modified Phase III of its return to campus plan for the spring 2022 semester. What does this mean for students and the college community?
Polk State President Angela Garcia Falconetti sat down with Polk State News to discuss how the College remains focused on student success and the importance of flexibility in course delivery and support services during the COVID-19 pandemic so that students can make informed personal choices. on how they access courses and resources.
The College keeps the health and safety of students, faculty, staff and the community at the forefront of all decisions, she shares, and ensures students have access to education and services. high-quality support to achieve their academic goals and career goals.
What do you want students to know at the start of the Spring 2022 semester?
Above all, I want each student to know that we are here for them and their success. Polk State faculty and staff are truly dedicated to helping students on their academic journey, and that hasn't wavered during the COVID-19 pandemic.
As the Omicron variant has increased health and safety concerns for the Spring 2022 semester, faculty and staff have worked diligently and quickly to make changes that increase flexibility for students. Some face-to-face courses have been converted to hybrid formats, which preserve at least 21% in-person instruction for these courses and provide the flexibility to increase face-to-face learning as the spread of Omicron is mitigated. In addition, face-to-face course options have been maintained as well as online course offerings.
Student support services also remain available on our campuses, including academic advising, financial aid, libraries, tutoring, testing, and more. To ensure that students can access these resources at their comfort level, College staff have increased the availability of these services through remote formats, and students are encouraged to access support by phone, e -mail and online chat to minimize exposure and spread of COVID-19.
What are the classes like this semester?
The College is known for offering a variety of flexible course options in person, online, and in hybrid formats at its six Polk County locations and during the day, night, and weekends. Throughout the pandemic, we have found that the hybrid format also provides flexibility for students and faculty throughout the semester to provide in-person and virtual learning opportunities as public health conditions change.
The Florida Department of Education defines a "hybrid" course as one where "30% to 79% of the direct course instruction is facilitated and delivered using technology, where the student and instructor are separate by time, space or both". Polk State students and faculty members have successfully implemented blended coursework — as well as in-person and online classes — throughout the pandemic. Click here for one of many examples and a closer look at how a blended course can work.
Students should communicate with their professors and monitor their my.polk.edu and Canvas accounts for communications and expectations related to their specific courses.
What if students need to come to campus to access resources or attend classes?
Before coming to campus, all individuals should self-assess for symptoms of COVID-19 and stay home if they have symptoms or are ill.
On campus, all individuals are strongly encouraged and requested to wear a mask indoors. Social distancing of at least 6 feet, where possible, is also strongly encouraged.
The College continues to facilitate these precautions through signage and schedules, as well as masks and hand sanitizer made available in classrooms. Reinforced cleaning also continues to take place regularly.
How can students access remote help?
The College's COVID-19 page at polk.edu/covid19 provides a comprehensive list of how, when, and where to access resources, including counseling, financial aid, libraries, tutoring and testing centers, activities students, etc.
It is also important for students to monitor their my.polk.edu email and Canvas accounts for important communications from their professors and the College, and to maintain an open line of communication with their professors and advisors. Faculty and staff are incredibly valuable resources that are available in a variety of ways – email, phone, Canvas, through office hours both virtually and in person, and more. Students are encouraged to familiarize themselves with the communication tools and methods used in their specific courses.
How can students keep up to date with the College's COVID-19 protocols?
The College's COVID-19 webpage at polk.edu/covid19 is a hub for the most up-to-date information regarding Polk State Be the Solution: Back to Campus Plan and COVID-19 protocols. Students should also monitor their my.polk.edu email and Canvas accounts for important communications from the College and their professors. Finally, the College's social media pages provide valuable updates and I encourage students to follow Polk State on Facebook, Twitter, and instagram.
I wish everyone a successful and healthy spring semester 2022!
Enrollment is continuing for the 12-week courses which will start on February 2 and the eight-week courses which will start on March 7. Currently enrolled students can enroll in courses from Passport. Prospective students must submit a free online application to Polk State.