After Dasara Vacation, More Schools in Bangalore Will Only Have Regular Classes | Bangalore News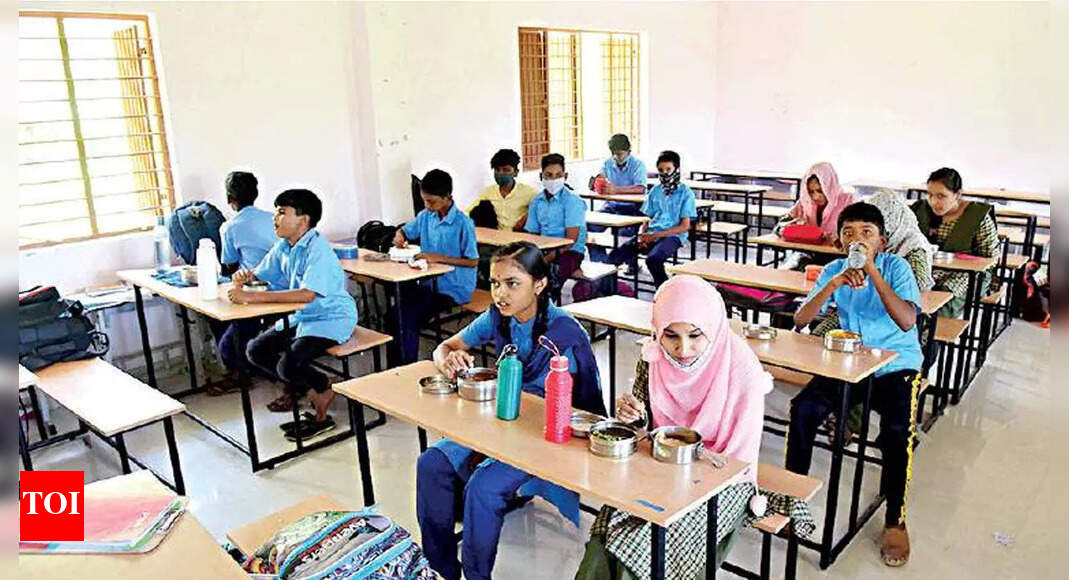 [ad_1]
As Covid-19 cases continue to decline, many private schools in Bengaluru, which until now offered online classes or a hybrid arrangement, are completely switching to campus mode.
Regular classes for Grades 9-12 began August 23 and September 6 for Grades 6-8. However, most private schools continued with online classes as parents were reluctant to send their children to school. Others offered a hybrid model in which teachers broadcast lessons live to those who connected online.
Now parents say many schools have issued flyers saying children should come to school after Dasara's break.
"It is extremely difficult for teachers to continue with online and offline lessons," said Dr Shashi Kumar, secretary of the Karnataka Primary and Secondary Schools Association. "Many schools do not have the human resources or the infrastructure for a hybrid arrangement, and teachers are overloaded because it is double work for them. With the reduction in cases, some schools have asked students to come to class. "
Public schools and many low-budget schools resumed classes on campus about a month ago. But some parents of private school students fear sending their pupils to school. Transportation is their biggest concern.
"The car driver who was picking up my child has left town and we are still trying to find transportation for my daughter. BMTC buses are too risky because of the crowds, "said a relative from southern Bengaluru.
R Vishal, Commissioner for Public Education, said: "Regular classes are an option by default. However, we understand that some parents are concerned. If schools have the resources to run online and offline courses, I don't think we should be constitutionally intervening. But our intention is not only to provide online courses. Students lost a year and a half and the social skills that come with going to school. I don't know if the Internet alone will be of use to anyone.
On the issue of schools removing online courses, he said: "These are schools that do not have sufficient resources to provide both regular and online courses. It is a conscious decision. The sooner parents and the school ecosystem decide, the better for everyone.
Regular classes in public schools are in full swing now. The public education directorate has also requested authorization to resume classes in the primary sections from November 2. Noon meals will be available from October 21.
[ad_2]