Bills Push US Schools to Publish Course Materials Online | State and Region
JULIE CARR SMYTH and CASEY SMITH Associated Press

COLUMBUS, Ohio — Republican state lawmakers across the United States are trying to force schools to post all course materials online for parents to view, part of a broader national GOP campaign for a "parents' bill of rights" ahead of Congressional midterm elections.
At least one proposal would give non-expert parents power over program choices. Parents could also file complaints about certain lessons and, in some cases, sue school districts.
In Iowa, legislative Republicans and the governor have proposed a "parents' bill of rights" to ensure parents have access to the curriculum, information about teachers and other school workers, and records about their student; and to prohibit any student from engaging in any instruction or activity involving obscene content as defined by state law.
Some Republican lawmakers would go even further, making it a crime for teachers to provide 'obscene' material to students and requiring all classrooms to be equipped with cameras to broadcast teaching live so parents can watch. their student's teacher at work. Both of these plans seem dead at the moment.
Iowa Senate President Jake Chapman, R-Adel, in January accused teachers of having a "sinister agenda" for the books they include in school libraries.
"You don't have to look far to see the sinister agenda unfold before our eyes. The attack on our children is no longer hidden. Those who wish to normalize deviant sexual behavior towards our children, including pedophilia and incest, are pushing this movement further than ever before," Chapman said.
Melissa Petersen, a lobbyist for the Iowa State Education Association, the state's largest public teachers' union, said teachers feel under attack from Republican lawmakers.
"What I find terribly difficult about this conversation is the presumption … that there are public education professionals who seek to harm students," Petersen said. "We seem to be doing everything we can to threaten our public education professionals."
Already transparent
Teachers across the country say parents already have easy access to what their children are learning. They fear mandates create an unnecessary burden and potentially threaten their professional independence, while embroiling them in a culture war.
Such bills "imply there are hiding places," said Katie Peters, a high school English teacher from Toledo, Ohio. "It puts me on the defensive a bit, because I'm like – no, wait a minute, we're not hiding anything. The transparency is still there, and the parents who cared to look have still had access to it.
The bills grew out of last year's debate over teaching about race, diversity and sexuality. The GOP insists that changes are needed to give parents some control over what their children see and hear in the classroom.
"I don't think anyone disputes the fact that more information is better for parents," said Brett Hillyer, a Republican state representative from Ohio who is co-sponsoring such a bill. He said the proposal could ease disagreements between parents, teachers and school boards before they go too far.
Educators don't mind keeping parents informed, but they do see a risk that so-called program transparency requirements invite censorship, burnout and quits.
Other states are considering some version of the idea, including Arizona, Florida, Georgia, Indiana, Michigan, North Carolina and West Virginia.
Ohio's bill would affect public, private and charter schools, as well as colleges and universities that participate in the state's dual enrollment program for students in grades seven through 12.
A group of three Ohio teachers recently sat down with The Associated Press to discuss the proposal. They said they already publish curriculum, textbook information, course materials, and sometimes notes for parents and students — at least at the middle and high school levels.
None of them recalled ever refusing a parent's request for additional information.
Body cameras
Juliet Tissot, a mother of two from the Cincinnati suburb of Madeira, said elementary classrooms were a different story. The nonprofit and volunteer worker said schools stopped sending textbooks home years ago and often failed to provide curriculum details when asked. This leaves parents searching for information when helping kids with homework.
"Children are much more with their parents than with their teachers, and it's a shame that parents don't know what's going on – and they don't know anymore," she said.
Tissot also supports tighter monitoring of teachers' behavior, including requiring them to wear body cameras.
Ohio teachers said parents of older children sometimes pull a student out of class — for example, when evolution or the Big Bang are taught in science — or ask for another assignment when they're offended. by selected reading, and these interactions generally go smoothly.
"That is what this law lacks. It's painted in broad stripes, like these irregularities are happening," said Dan Greenberg, who teaches high school English in the Toledo suburb of Sylvania. "You talk to people who are there in the trenches, and we always have a really good partnership with the parents."
cultural moment
The GOP acted after conservatives complained about public school responses to the COVID-19 pandemic and the racial reckoning that followed the death of George Floyd, the black man killed by a white Minneapolis police officer in 2020. Some states and local school boards have banned books on race relations, slavery, and gender. Iowa lawmakers have passed a law banning the teaching of so-called 'dividing concepts' – including that moral character is determined by race or gender, or that the United States and Iowa are fundamentally or systematically racist.
Ohio teachers say Republican efforts could ultimately erode their ability to make professional judgments and stifle the spontaneity that brings their classrooms to life, while adding to workloads that have already weighed heavily on school staff. .
"I'm afraid it's some kind of Trojan horse coming into the classroom to select what they see and steer us in different directions or stop us from doing things," said Robert Estice, professor of science and critical thinking in college. Columbus suburb of Worthington.
Hillyer said he doesn't want parents to be able to censor school materials.
The proposed parent bill of rights calls for access to school materials and academic, medical and security records, as well as certain privileges to enter school buildings and more.
The Democratic governors of Pennsylvania and Wisconsin have vetoed the program transparency bills. A Utah lawmaker introduced a bill last month after facing a backlash from teachers.
During a debate on a Republican-backed education reform package in Indiana, Republican Sen. Scott Baldwin said maintaining neutrality on contentious issues requires teachers to be "unbiased" when they discuss Nazism and other political ideologies.
After much criticism, Baldwin walked back his comments, saying in a statement that he "unequivocally" condemned Nazism, fascism and Marxism and agreed that teachers should do the same.
Indiana conservatives banded together and added provisions ensuring educators can still discuss "social injustices" and "teach that Nazism is wrong." The legislation gives local parent committees no expert power over what teachers are using, and parents could file complaints and lawsuits if they believe teachers have violated the ban on certain 'dividing concepts'.
Scott DiMauro, president of Ohio's largest teachers' union, fears such bills could worsen the surge in quits and retirements triggered by the stresses of teaching in the age of COVID. -19.
Teachers, he said, "felt caught in a culture war that they did not create."
PHOTOS: Kimball Ridge building collapses
021822-woo-nws-wildart-demo-3
021822-woo-nws-wildart-demo-4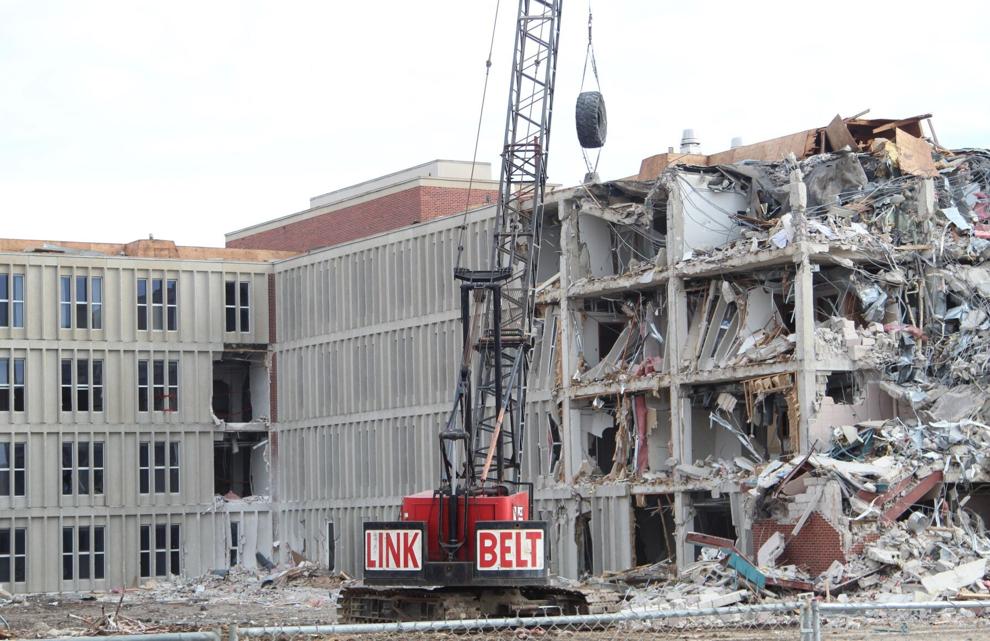 KIMBALL RIDGE CENTER GOES DOWN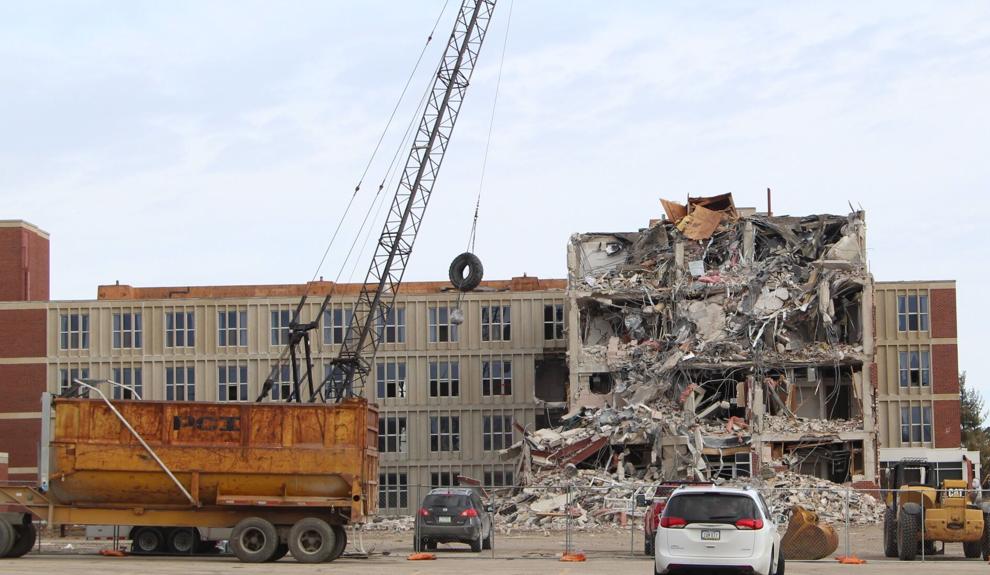 021822-woo-nws-wildart-demo-2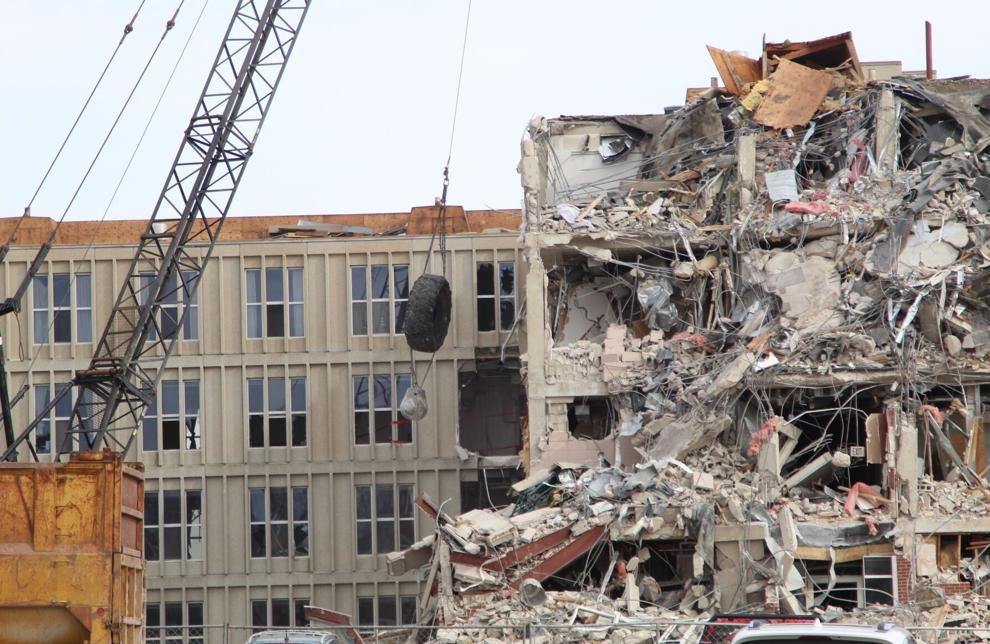 WATCH NOW: Kimball Ridge Center demolition, February 18, 2022