Cambridge Middle and Isanti Intermediate Schools Prioritize Student-Teacher Access Time | Local News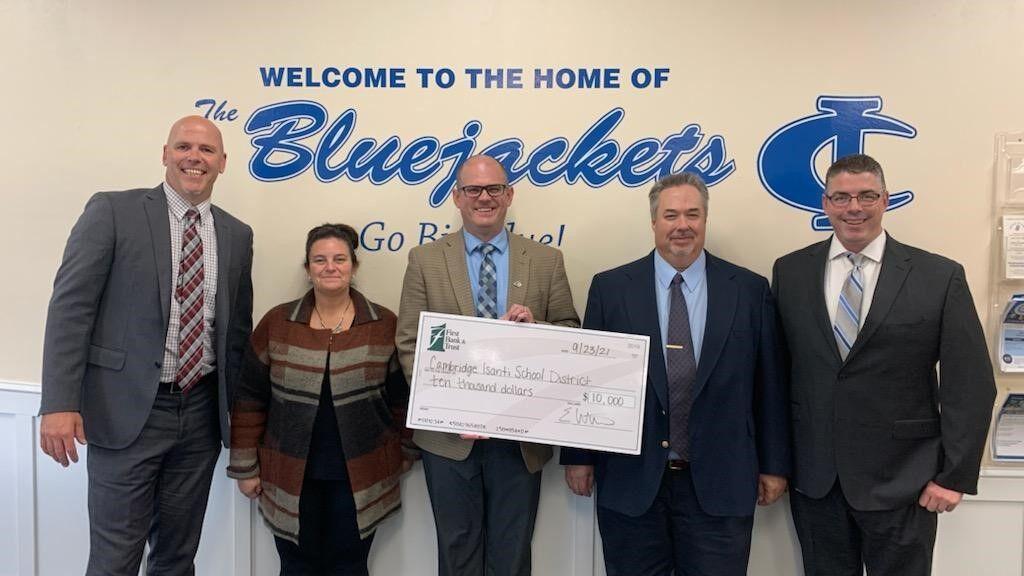 In order to adapt to the challenges of education during a pandemic, Cambridge Middle School and Isanti Middle School are focusing on a program dedicated to providing student-teacher access time.
Cambridge Middle School Principal Chad Gerlach and Isanti Middle School Principal Randy Pauly explained at the September 23 school board meeting that after 19 months of the COVID-19 pandemic, with multiple disruptions In the lives of students, families, community, and staff, the middle level has intentionally implemented an adjustment to the schedule and programming to address the myriad of challenges facing middle school students.
Student-Teacher Access Time (STAT) is the latest effort by schools to proactively meet the socio-emotional needs of students, while providing flexible grouping options for students to receive ongoing interventions for their academic needs. .
Gerlach spoke about the importance of building community and listed several ways middle schools do it, such as promoting Bluejacket Pride and positive behavior interventions and supports; the implementation of the Where Everyone Belongs (WEB) program; organizing a colorful Cambridge Middle School race; organize a Power of Words presentation; organizing a Google Online Safety Roadshow at Isanti Middle School; and promote Rachel's Challenge and Change to Chill program.
"One of the centerpieces, probably, of what we have had the opportunity to do is to introduce WEB to both colleges," said Gerlach. "This is an opportunity for our sixth graders to move up to the intermediate level where we are giving just that time for new sixth graders to acclimatize to our building. It is a tremendous opportunity that is offered in both buildings.
Pauly said the results of the 2019 Minnesota student surveys show that students struggle to cope with the things that are difficult in their lives; are bothered by feeling jittery, anxious or nervous; and are not able to stop or control their worries.
Pauly said seeing these kinds of statistics is why student-teacher access time is so important.
"And like Chad (Gerlach) said, STAT has been something they've been doing at CMS for a number of years," Pauly said. "We did similar things at Isanti Middle School with advice and some of that stuff, but it's also something that we wanted to present to our teachers as we are sort of resetting for STAT for This year. It's about relationships and academics. … It is one more way of moving us forward concretely towards our student goals and our school goals.
"But now more than ever, these student goals truly include socio-emotional learning. And this is not the panacea, it will not fix everything. But that's another way for us to move forward together, "added Pauly.
Pauly explained that teachers at the college see nearly 200 students daily.
"If I'm a grade eight teacher, I have 190 kids walking through my door every day," Pauly said. "Relationships are important, and I want my teachers to have a relationship with these students, but it's really hard to develop that strong relationship with these 190 students. However, by doing STAT, and having that time, that little extra time every day, as a grade eight teacher, I can work with these 30 kids and I can be their STAT advisor, really making that teacher the person. reference. for these children.
Gerlach said student-teacher access time has been very successful at Cambridge Middle over the past two years.
"We cannot put a value on these relationships," Gerlach said. "The connectivity that you can create with just a little extra time goes a long way. As we have gone through different schedules over the past couple of years, this has come back as the resounding piece that we need to find time in our schedule to put that opportunity not only for relationships, but for them as well. academics. "
Pauly said student-teacher access time gives each teacher a little more time to focus on the students in their STAT notice, but now is not the time to add more work to student workload.
"As a STAT advisor, I'm really here to help, and we need to clarify that connection for the students as well as for the staff," said Pauly. "I'm not really here to add more to you. I'm just here to really help you. And it's a lot easier to bond with kids when they don't see you as someone who places higher expectations on them.
In an effort to build peer relationships, Pauly mentioned the number of student clubs and activities offered by the college, such as Friends of Rachel, Student Council, National Junior Honor Society, Change to Chill and various sports and activities.
Pauly said part of the student-teacher access time involves identifying students who may need interventions and helping those students progress and monitor their grades, attendance and behaviors.
"It's not just about interventions, it's also about opportunities for enrichment and improvement," said Gerlach. "It's hard to value it without being in the building and actually seeing it, but what a great opportunity for our students to be able to experience it every day, and I'm glad we have the opportunity not only at CMS but to IMS to be able to enroll him in the program this year as well.