Caroline Watts of Clarksville Christian School is committed to Welch College
Clarksville, TN – In a special ceremony in the Clarksville Christian School gymnasium on Friday, January 28, 2022, senior Caroline Watts signed her letter of intent to play basketball at Welch College. Friends and family members, along with his coaches, teammates and classmates gathered to witness the signing and celebrate the occasion with Watts.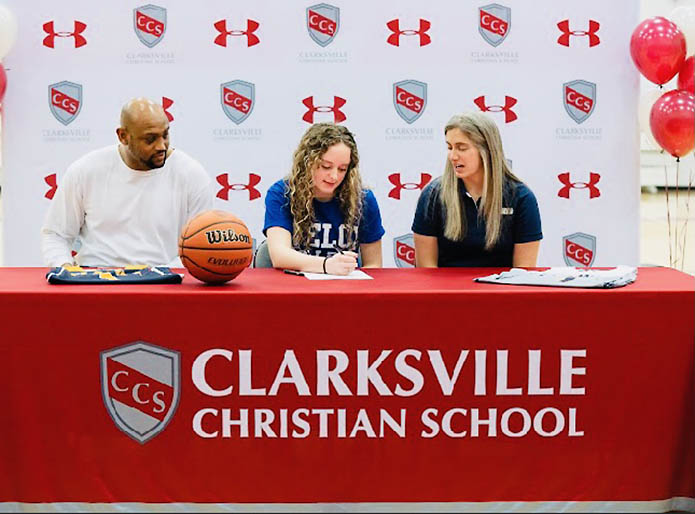 Watts attended CCS for two years and from the start began to make an immediate impact on and off the pitch.



In her first season with the Lady Centurions last year, she helped her team win a conference championship and finish in the top three at the NACA National Tournament. Currently, the Lady Centurions are ranked as the number one seed overall in the TSIAA Post-Season Tournament.
In addition to his role on the basketball court, Watts has also made a positive difference as a leader on campus. CCS Director of Athletics Cole Harper noted that "Caroline is an outstanding student whose academic accomplishments parallel those she has achieved in athletics." He added that "his sometimes low-key, but always consistent leadership has contributed so greatly to the positive, Christ-centered culture that exists on our campus."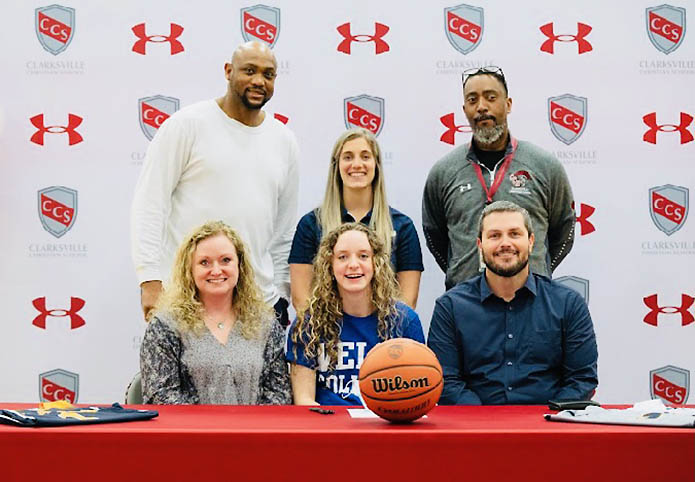 Coach Trenton Hassell echoed those sentiments and remarked on how he's seen Watts' confidence and leadership abilities grow over the years. Hassell pointed out that basketball imitates life because it teaches so many important lessons that student-athletes will take with them long after their careers are over. Caroline Watts has applied these lessons to the fullest, to the benefit of herself, her team, and Clarksville Christian School.
About Clarksville Christian School
Clarksville Christian School was founded in 2007 and has become the largest Christian school in Clarksville-Montgomery County. For more information about Clarksville Christian School, please visit the CCS website at www.clarksvillechristianschool.org