Digital Divide Prevents Nearly 66% Of Guest Worker Children From Taking Online Courses In Tamil Nadu | Chennai News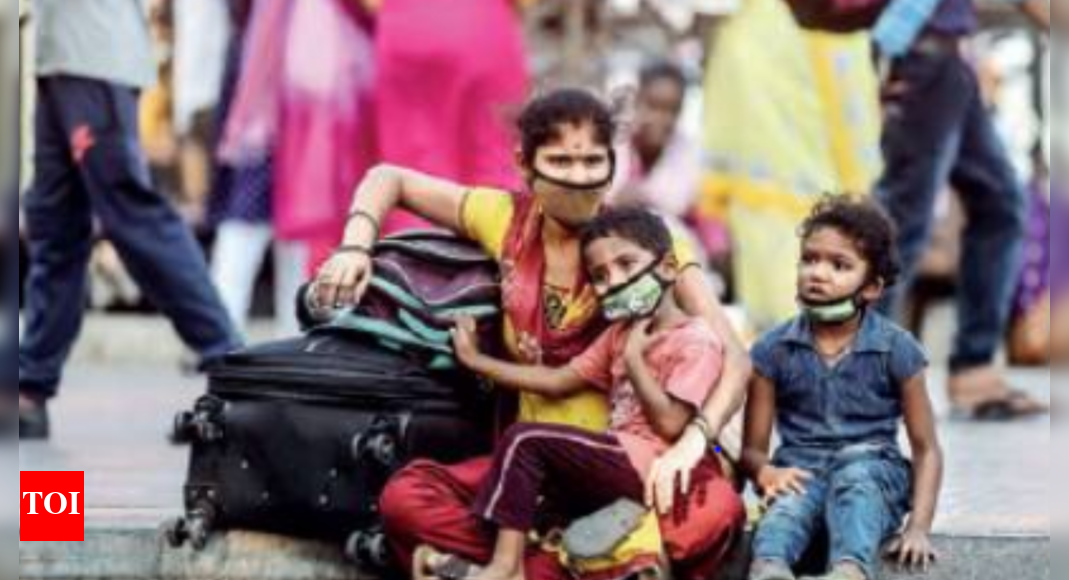 [ad_1]
CHENNAI: Up to 66% of guest worker children were unable to attend online classes during the various lockdowns due to a lack of gadgets such as laptops, desk phones and Android phones. They had no money to recharge their prepaid phones, according to a study on the impact of Covid-19 on the learning of the children of guest workers in Tamil Nadu 2021.
The study, conducted in March and April this year, found that the lockdown was exacerbating the effects of the digital divide and preventing these children from accessing education, nutritious meals, health and immunization services. .
The longer schools remain closed, the more these children are cut off from these critical elements of childhood. He also said that the 2009 Right to Education Act (RTE) failed them. "Free and compulsory education has become a mirage," said the study by Sustainable Development Goals (SDG) – Watch Tamil Nadu, a collective of five civil society organizations working among migrant workers.
The study, published on Saturday, found language to be a barrier for these children, with 288 (69%) of 419 respondents confirming it. "Since they cannot continue to study in their mother tongue in the host state, this is likely to lead to their dropping out," said S Venkataraman, member of the research team.
Among the children of interstate workers, those who accompany parents to brickyards are the most affected because they are completely cut off from education because the ovens are located in remote areas and far from schools.
He also debunked the theory that only children of interstate migrants were affected. "The majority of the children come from other districts of the state. They lack assistive systems and electronic devices to attend online classes, "said Edwin of SDG-Watch TN.
Guest workers, according to the study, are turning to education to escape poverty, but lack the resources to help their children continue their education. "States of origin and destination as well as the Center should come up with proactive measures to bring children back to school. Authorities should develop mechanisms to register and track every member of migrants, especially children, and integrate them into schools wherever they are. If they fail, it will lead to childhood loss, an increase in the number of child laborers and child marriages, "he said.
[ad_2]