EGADE Business School offers online courses with the MOOC EdX platform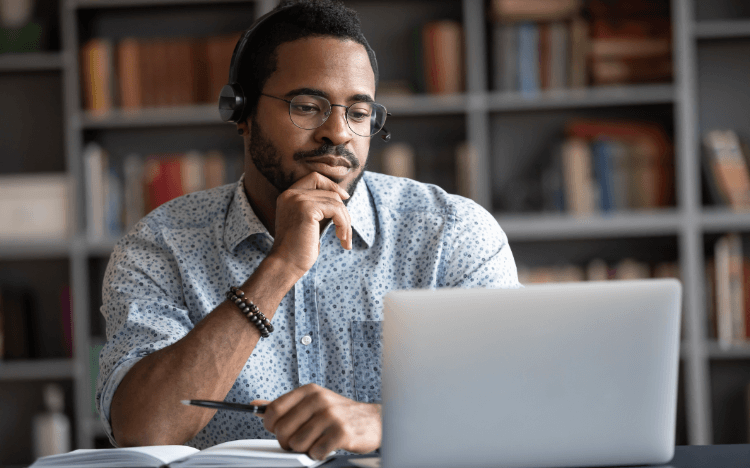 EGADE Business School in Mexico, the highest ranked business school in Latin America according to the QS Global MBA rankings, now offers its own online business courses in partnership with EdX.
From organizational creativity to negotiation strategies, EGADE MOOCs teach the latest entrepreneurship and leadership skills to professionals around the world looking to accelerate their careers.
These short courses are also a great entry point into a full business degree, as EGADE allows you to stack credits earned through MOOCs into the school's business programs.
---
Who are the MOOC EGADE aimed at?
Massive Open Online Courses (MOOCs) are a flexible and fast-paced approach to learning, allowing you to improve your skills and increase your employability without the cost of a business degree.
180 million people took MOOCs in 2020, enrolling in short courses in various disciplines through platforms like Coursera, EdX and Udacity.
MOOCs allow participants to study at their own pace, making them a great option for busy professionals looking to develop quickly and efficiently.
With asynchronous lessons, there are no specific schedules to meet and you can do homework at your own pace, allowing you to make learning part of your day without sacrificing work and family commitments.
EGADE MOOCs are delivered in the same flexible and asynchronous manner.
"We have identified an opportunity to share with the community all the knowledge that our faculty is generating, mainly in terms of innovation, entrepreneurship and, more recently, sustainable development," explains Laura Zapata, associate dean of academic affairs at the 'EGADE Business School.
"In two clicks, you get all the knowledge you are looking for and the opportunity to develop specific skills.
If you want to hone your leadership skills, keep abreast of the latest technology in your field, and maintain a competitive advantage, MOOCs are ideal.
"It's this idea of ​​lifelong learning," says Laura. "Organizations need their talent to constantly develop, which includes interpersonal and emotional skills. "
For example, EGADE's Effective Communication for Today's Leaders course teaches participants how to communicate effectively with their colleagues by finding the right balance between assertiveness and empathy.
EGADE is also known for its emphasis on entrepreneurship and innovation, which is reflected in its MOOCs.
Through courses such as Fundamentals of Entrepreneurship in the Family Business and Organizational Innovation and Creativity, participants learn to develop an entrepreneurial mindset and to innovate both inside and outside structures. business.
---
MOOC vs business diploma?
Due to their short and flexible format, MOOCs take much less time than a full-time business degree. Individual courses at EGADE last four weeks and require five to eight hours of work per week.
You can even stack between two and six related courses, to create a "program" that lasts between six and seven months, which is considerably shorter than a conventional business degree.
MOOCs are also much more affordable than a business degree. EGADE courses are accessible free of charge, with the possibility of paying a relatively low fee to obtain an official certificate. Prices for individual lessons range from $ 90 to $ 190, while programs cost up to $ 800.
"It's part of our efforts to democratize knowledge," says Laura. "It is very important for us to share our knowledge with the community and to be part of the development of the company.
Course content is taken directly from EGADE's full-time programs and taught by renowned lecturers and qualified industry experts with years of experience in their respective industries.
---
© EGADE Business School via Facebook
---
Why combine MOOCs with a business degree?
As useful as they are for skill enhancement, MOOCs are not a substitute for a business degree, which provides deeper and broader knowledge than a short course can.
But if a business degree is in the cards for you in the long run, MOOCs can help chart the course to get there and support your career development in the meantime.
When you complete an EGADE MOOC, you gain academic credits, which means you can enroll in a business degree and have already completed up to 25% of the program.
"This cumulative credit system gives professionals the opportunity to accumulate different skills, different knowledge, and then maybe two or three years later, get that full degree," says Laura.
So, whether you are looking to quickly expand your expertise in a specific area at an affordable price or build a broad portfolio of skills to prepare for a business degree in the near future, MOOCs can be a great place to start.