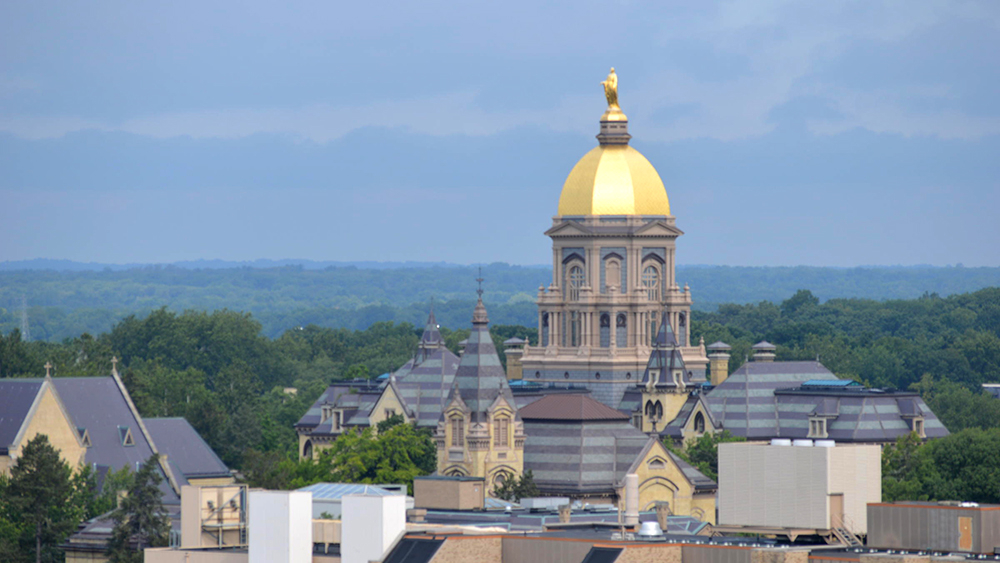 Former Notre Dame student sues school, seeks tuition reimbursement for online courses during pandemic
A former University of Notre Dame student has filed a lawsuit against the school seeking reimbursement of tuition and fees for the spring semester 2020 after classes were moved online due to the pandemic.
Recent graduate Evan Slattery filed a lawsuit in federal court earlier this week. It requests pro-rata refunds for the spring semester tuition fees of $ 27,523 as well as over $ 250 in compulsory tuition fees.
This includes a health center access fee of $ 75, a technology fee of $ 125, an observer fee of $ 6 for the school's student newspaper, and a student activity fee of 47.50. $.
The semester ran from January to June 2020, but Notre Dame moved all classes online in mid-March due to the pandemic.
The Slattery lawsuit argues that students paid tuition for an in-person learning experience and that switching to online courses did not provide the same level of value.
"The educational experiences and services offered to Notre Dame students were significantly different in virtually every aspect from what had been promised," the lawsuit said.
He also alleges that the university failed to reimburse any mandatory fees that went to facilities or services to which students no longer had access, such as the student health center.
The lawsuit has been filed as a class action suit, meaning any student who attended university in the spring of 2020 can join.
The university reimbursed students a pro-rata amount for room and board costs for the spring semester last year.
Slattery's lawsuit against Notre Dame is one of hundreds filed by students across the country seeking reimbursement of tuition fees due to the pandemic. Many cases have been dismissed, but some will go to trial – although most legal experts agree they face an uphill battle in court. Indiana University and Purdue University face similar lawsuits.
Contact Jakob at [email protected] or follow him on Twitter at @JakobLazzaro.