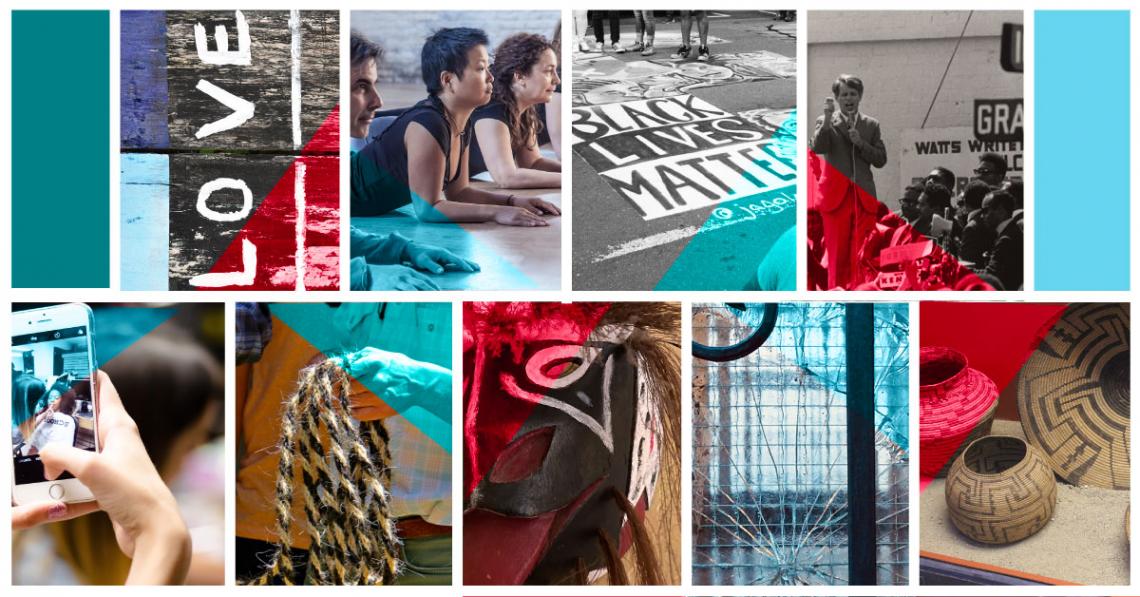 From Compassion to Photojournalism to Basket Weaving: Learn Online with SBS Community Courses
This fall, as part of its Community Classroom Program, the College of Social and Behavioral Sciences at the University of Arizona is offering nine uncredited courses on topics ranging from Compassion to Crime and the City to making videos on your mobile phone for effective DIY marketing.
In addition to classes taught by SBS professors and community academics, this fall's programming includes two courses offered in partnership with the College of Fine Arts, one linked to the vast archives of award-winning photojournalism at Creative photography center and one on the Feldenkrais Method, an approach that connects the mind and the body.
The college offers courses and workshops online and in person. For more information and to register, visit https://communityclassroom.arizona.edu/upcoming-courses.
I'm happy that we can offer a variety of exciting course options for long-time students in our community, "said Maribel Alvarez, Associate Dean of Community Engagement for the College of SBS. "The courses in the SBS Community Classroom portfolio are distinguished by their topical and engaging topics as well as the authenticity of relationships across the culture and heritage of the South West region."
Huata Ma: cig (Knowledge of basket weaving)
Regina and Megan Siquieros, a mother and daughter duo of master basket weavers Tohono O'odham, will share historical basketwork information and teach hands-on basket material preparation, including careful regulations and desert resource management. Participants will also test basic basketry techniques.
Courageous Compassion – Tools to Cultivate Mindfulness and Compassion
Taught by Leslie Langbert, Executive Director of the Center for Compassion Studies, this course provides an introduction to enduring compassion training. The instructor will provide tools to deepen the participants' experience of receiving care, extending care, and extending self-care to avoid empathy burnout and fatigue. (Class second session.)
Connecting mind and body through the Feldenkrais Method®
Taught by Feldenkrais Certified Practitioner Andrew Belser, Principal of the School of Theater, Film & Television, these classes involve slow body movements that will focus on mindfulness through movement while exploring topics such as mental health, pain chronic, tension relief and movement with more ease.
Racial whiteness and violence in America
Anthropologist Jennifer Roth-Gordon will discuss how racial violence works with other forms of structural racism and how race and whiteness structure our world. She will explore how racial inequality is created and maintained.
Crime and city
Geographer Stefano Bloch will discuss neighborhood-based criminalization and how urban development processes such as redlining, suburbia and gentrification affect our perception of criminal activity. Bloch will also explore historical crime trends, crime statistics and how the city is co-creator of what constitutes crime and how it is monitored.
From front page to archives: how photojournalism helps shape civic life
Led by Meg Jackson Fox, Associate Curator of Academic and Public Programs at the Center for Creative Photography, this course draws on CCP's rich collection of photojournalism to engage participants in a conversation about documenting civic life in America. The course also includes two appearances by renowned photojournalists.
The Yaqui people: from historic struggles to contemporary resilience
In this course, Elizabeth Astorga Gaxiola, faculty member at Pima Community College and graduate student at the University of Arizona, will examine the historical and contemporary contexts that shape Yaqui life, identity, and culture.
DIY Videos and Online Marketing Strategies
Nate McKowen, award-winning filmmaker and owner of Updraft Productions, will review strategies for developing an effective online profile for businesses. Participants will learn how to develop an effective online marketing strategy and create professional videos with their cell phones and free software.
Fibers, furs and the pleasure of the Sonoran Desert
Taught by Jesús García, Associate Researcher at the Arizona-Sonora Desert Museum, this cultural immersion course explores local fiber resources and individual plant species traditionally used by indigenous peoples of the Sonoran Desert region.