How to watch Prehistoric Planet online: streaming David Attenborough's new documentary series – episode 2 available now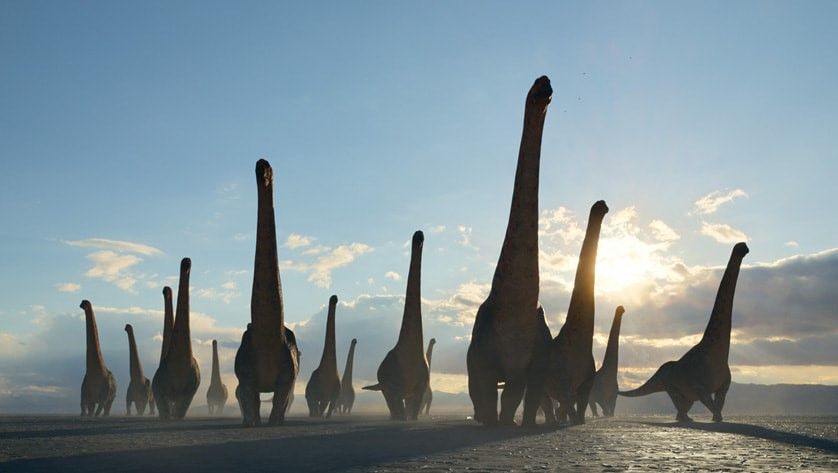 Do you feel that? It's the thunderous footsteps of a giant beast from a show called Prehistoric Planet, headed straight to Apple TV Plus. The studio responsible for The Blue Planet and life on Earth takes us back 66 million years to explore the fascinating creatures that once ruled the world. Get ready to travel down memory lane as we learn how to watch Prehistoric Planet online with Apple TV Plus.
Starting Monday, the week-long event transports viewers to treacherous ice worlds, arid deserts, verdant forests and rugged coastlines, while shedding new light on the lives of these ancient reptiles. First, the coasts, then episode 2 with the deserts. Yes, the bite of Tyrannosaurs rex was three times more powerful than that of a lion. But these apex predators were also surprisingly attentive to their feathery little offspring.
It's a truly epic series, with the Late Cretaceous period stunningly recreated by the Moving Picture Company, whose photorealistic visual effects won it an Oscar for The Jungle Book in 2016 (directed by series producer Jon Favreau) . David Attenborough lends his beloved, warm whiskey narration to the proceedings, and there's a rousing score from Hans Zimmer, the composer of the movie hits Gladiator, The Dark Knight trilogy and Denis Villeneuve's Dune.
It's an enchanting spectacle for all ages, ideally seen on the biggest television screen possible. And you can stream it now with our guide below on how to watch Prehistoric Planet online. It's even 100% FREE for new Apple TV Plus subscribers (opens in a new tab) also.
---
How to watch Prehistoric Planet online from anywhere
Where is Apple TV Plus available?
Now widely available in over 100 countries, including the US, UK, continental Europe, Canada, Australia, New Zealand and India, Apple TV Plus is the exclusive streaming service by subscription from Apple.
You can subscribe to and watch Apple TV Plus content through the Apple TV app, which is available on iPhone, iPad, Apple TV and Mac computers, some third-party smart TVs supported by Samsung, LG and Sony. You can also get Apple TV Plus on Chromecast in addition to Roku and Fire TV devices, as well as PlayStation and Xbox game consoles.
Alternatively, you can also watch Apple TV Plus on a browser like Google Chrome.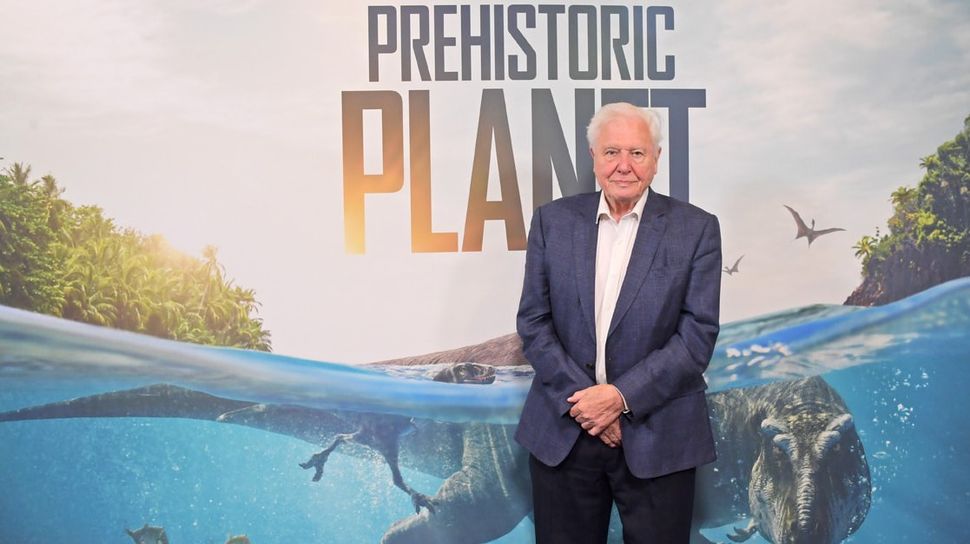 What else should I know about Apple TV Plus?
Apple's answer to Netflix may have a relatively small library of movies and shows to sink into – currently around the 100 mark – but what's available is premium, well-produced fare with little filling.
The Morning Show was Apple TV Plus's calling card at launch, costing $15 million per episode and is one of the best Apple TV shows on the platform. It was rounded out by epic sci-fi drama See starring Jason Momoa, space drama For All Mankind, and period comedy Dickinson. Severance is one of the most recent hits.
Of course, the service's smash hit was Jason Sudeikis' comedy Ted Lasso. It earned an army of fans and an impressive amount of awards, earning 20 Primetime Emmy nominations in 2021 – a record for a freshman series.
The small but large library is expected to grow at a steady rate, and Apple TV Plus seems to have a pretty solid upcoming schedule of exclusive new content.
June 17th comes the highly anticipated comedy-drama Cha Cha real smootha film which received the audience award at Sundance and features the excellent Dakota Johnson.
Next, Rocketman star Taron Egerton stars as Jimmy Keene in a much grittier autobiographical tale on July 8 in the drama series Black bird. He will play an incarcerated former football star who has been given a life-changing ultimatum: obtain a confession from a suspected serial killer and be released, or serve his 10-year sentence without the possibility of parole.
And finally, at some unknown time in 2022, subscribers will be able to see The Moonflower SlayersMartin Scorsese's "large-scale western" starring Hollywood greats Leonardo DiCaprio and Robert De Niro.