'It was pretty crazy': Students express safety concerns after East High School brawl | New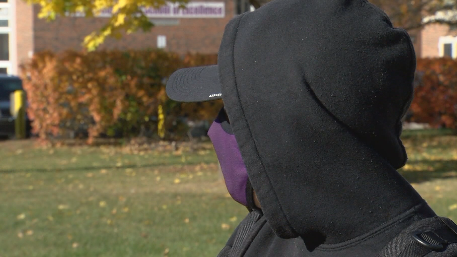 MADISON (WKOW) – Students are expressing safety concerns after a brawl broke out at East High School on Monday and police officers in Madison used pepper spray to break it up.
The incident began when police received a call about a fight at around 11:30 am At around the same time, school officials said the fire alarm had gone off. The students were fired and police said fighting was continuing outside.
"I was coming back from McDonald's and saw cops and ambulances go by," freshman Porter Hagerty said. "It was pretty crazy."
In a video taken by a student, viewers can see several fights taking place and a student being sprayed with pepper spray.
According to Police Chief Shon Barnes, an altercation resulted in a police officer being assaulted with a hand in the face.
"The officer then deployed two bursts of pepper spray into the crowd," Barnes said.
Eight students were treated for pepper spray exposure, three on site and five in hospital. School officials said they were in stable condition and no staff were injured.
Barnes said the student who allegedly injured the officer has been cited and released. A second student was cited and released for possession of a stabbing weapon.
Police believe the incident stemmed from an earlier incident over the weekend.
In the future, some students say they are worried about their safety.
"I'm a little worried," said sophomore Adrian Perez. "My mom is considering taking me to online school."
Perez added that fighting has been frequent in recent months and that he would like the school to do a better job of defusing it.
"Better communication for sure," Perez said.
Carlton Jenkins, superintendent of Madison Metropolitan School District, said they were working on a safety plan for students when they return to school on Tuesday and into the future.
"We know that 98% of students do the right thing every day. They are a great staff, a great school, "Jenkins said. "We are emerging from a 20 month old pandemic which has really brought real serious social and emotional needs to the community which is spreading through schools just like this incident."
The Madison Metropolitan School District got rid of police officers from schools last year after the school board voted to remove them.
Jenkins said they are still assessing whether to bring them back.