JAIN Online welcomes the first class of the 2021 academic year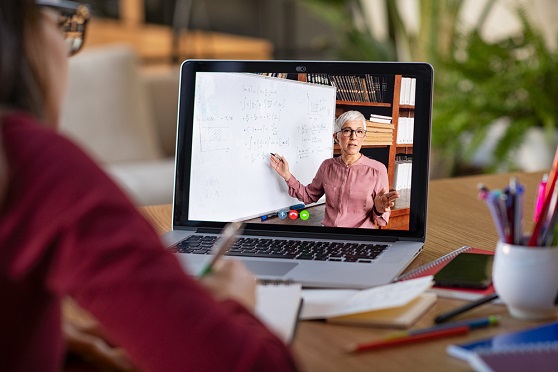 Summary
15,000 students signed up for the first batch, reporting a slight increase in online education
Students from the United States, United Arab Emirates, Indonesia, Saudi Arabia, Bangladesh, Nepal, Ghana, Tanzania and Namibia joined the batch
JAIN Online, the e-learning arm of JAIN (Deemed-to-be-University), welcomed its first batch of students on November 27th. The e-learning platform, launched earlier this year, aims to provide students and working professionals with online degrees and specialist courses authorized by UGC.
A total of 15,000 students were inducted for the 2021 academic year during the virtual ceremony. JAIN Online has risen to the top of the list of online degree program providers in the country.
Chenraj Roychand, founding president of JAIN group and chancellor of JAIN (renowned university) and Dhimant Ganatra, deputy director of JAIN Online, welcomed the students. They were joined by industry stakeholders Gaurav Saini, Director of Human Resources – HMD Global (Nokia Phones) India, Asia-Pacific region, West Asia and Africa; Grace Samson, vice president and head of human resources at Informatica; Joydeep Chakraborty, Global Head of Human Resources at Expleo; and Yamini Krishnan, Senior Director of Human Resources, AMESA RBU at IQVIA.
The ceremony saw special guest speeches and question-and-answer sessions on how active collaborations between industry and academia can aid in students' early career planning.
Students from the United States, United Arab Emirates, Indonesia, Saudi Arabia, Bangladesh, Nepal, Ghana, Tanzania and Namibia have registered for the 2021 class. Global instructors and experts in their domains will give lectures online through this platform.
"We are overwhelmed with the response for our first batch. We warmly welcome all students. The pandemic has expanded the sphere of online education in the country, allowing easy access to education anytime, anywhere. At JAIN Online, through unique online study programs, we are committed to taking online education to the next level and helping students pursue the education of their dreams. We are confident that students will benefit immensely from the quality teaching of our seasoned faculty and our digital infrastructure. With our continued passion for education and innovation in the field of technology, we are determined to reach 1 million learners over the next 5 years, "said Ganatra.
With qualified academic experts and digital innovators, JAIN Online will provide learners with the ability to study from anywhere and anytime. Industry-led programs accredited by seven global professional bodies aim to equip learners with new skills.
Last updated on November 28, 2021