Little Rock School District asks public for input on district needs and superintendent qualities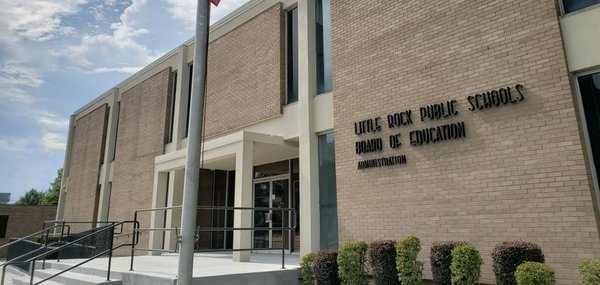 The Little Rock School Board's search for a superintendent to replace Mike Poore continues, with the latest development being the release of a survey this week for employees, parents and the general public.
The survey asks questions about the Little Rock District and the desired characteristics for a new general manager.
The 12-question survey is online and will be open to respondents until midnight on February 19.
The links to the survey are https://www.surveymonkey.com/r/8XQXDSJ in English and https://es.surveymonkey.com/r/8JRNRNB in ​​Spanish.
The survey is meant to be anonymous and cannot be linked to individuals, according to information announced this week by the district.
The survey asks about each respondent's connection to the district, whether as a parent, employee or community member. There are other questions about the schools attended by a respondent's children and about the respondent's race, ethnicity and mother tongue.
Respondents are asked to select the district's three most significant strengths and the three most significant concerns or issues facing the district now and five years from now.
Other questions focus on the three most sought-after leadership skills in a new superintendent and the three most sought-after characteristics in a new leader. Some of the choices include "community commitment", https://www.arkansasonline.com/news/2022/feb/10/little-rock-school-district-asks-public-to-weigh/" agent of change, https://www.arkansasonline.com/news/2022/feb/10/little-rock-school-district-asks-public-to-weigh/ "commitment to social justice" and "builder of 'team".
For each of the leadership questions, there are several choices from which to choose. Additionally, there is space for respondents to type in their own short answer.
The survey asks respondents to rate the importance of experience as a superintendent, teacher, principal, strategic planner or working in an urban district.
In January, the Little Rock School Board selected BWP & Associates, a Libertyville, Illinois-based executive search firm, to facilitate the board's search for a replacement for Poore. Poore, 60, announced in December that he would retire at the end of this school year.
In searching for a replacement, the search firm compiles a leadership profile based not only on survey results, but also on interviews with individual school board members; questions to focus groups of employees, students and community organizations; and a community-wide public online forum.
The company intends to use the resulting leadership profile to recruit potential candidates through advertisements and networks before matching a list of job candidates for consideration by the school board.