Madhya Pradesh: showdown between parents and schools over online courses | Bhopal News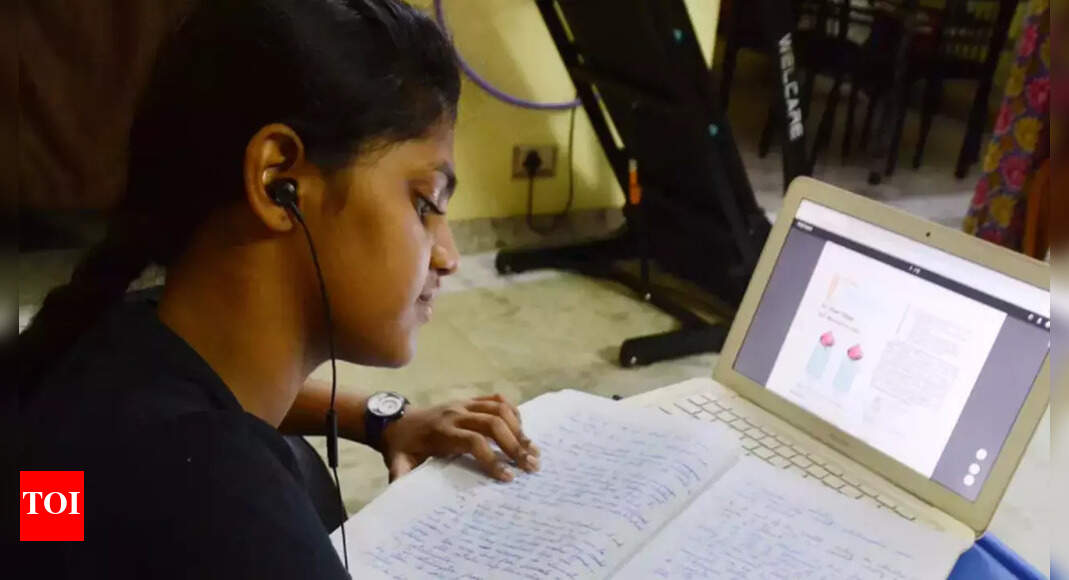 BHOPAL: The fight between schools and parents over online and offline courses escalated on Wednesday, with several schools ignoring the state government's parental consent ordinance and sending notices for them courses offline only, as parents prepared to take court action against the "puzzling" notifications from the school education department that led to this chaos.
Parents have tried to contact schools that have sent notices for offline classes, without even mentioning parental consent. It was futile, they said. "I showed the government order at school that says parental consent is mandatory, but they refuse to follow it. They even told me that if I didn't send my kids to school for offline lessons they would be marked absent, "said parent Vivek Shrivastava. "We cannot risk the health of our children. We are very confused and worried.
The MP Unaided Schools' Association believes the government order allows schools to take their own call on online courses. It's impossible for schools to run offline and online courses simultaneously, he says.
Parents who withheld consent for offline lessons are concerned about their children's education. "What is the meaning of parental consent when schools refuse to organize online courses?" Asked a parent, Harish Malviya, adding that her children's school said the best she could do was send lessons on WhatsApp.
"I am prepared to pay the full cost. Despite this, schools insist that I send my children to offline lessons. Why would I put my children at risk when Covid cases are on the rise again? Asked another relative, Animesh Yadav.
MP Jagruti Palak Sangh – an association of parents and guardians of students – said she would file a petition against the government orders on Thursday. "We couldn't complete the documentation today. We will file it on Thursday, "said Chanchal Gupta, president of the association." Although the order from the school education department makes it clear that parental consent is required to allow students on campus, it does not there is no clarity on what will happen if parents withhold consent or if schools stop online education, "he added.
Gupta, who is also a lawyer, pointed out that tuition fees are also a concern. "Parents were shocked when several schools told them to pay school fees for the entire year. It is atrocious. How can schools charge registration fees for a full year? We will ask the court to order the state government to clarify things, "Gupta said.
The association will also raise the issue of online courses because "now is not the right time to force students to take courses offline," he said. "There is complete confusion about online courses," Gupta added.