New online platform aims to help police fight crime | criminality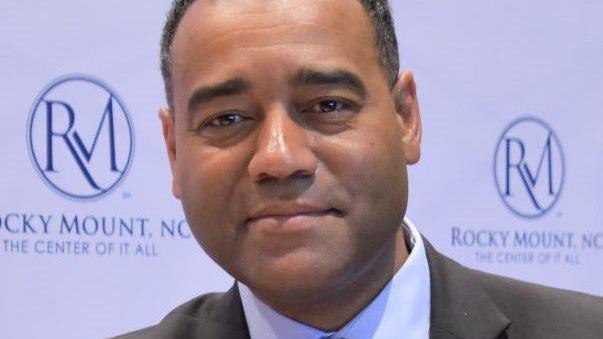 City Council recently heard from Rocky Mount's top cop talk about the police department's new real-time crime-fighting intelligence center.
Police chief Robert Hassell said at the October 25 regular council meeting that the department from early to mid-August entered a testing phase of the fūsus online platform to ensure that everything worked. Hassell said the platform remains in a testing phase but is live.
The goals of the platform are to help improve the transparency of police services in Rocky Mount, enhance officer safety and apprehend suspected criminals more quickly, as well as respond more quickly to traffic accidents. and locate missing persons.
Before Hassell became police chief in May, city council discussed the possibility of having cameras to support current ShotSpotter technology. ShotSpotter is a sensor system designed to detect, locate and alert police to gunshots in real time.
During a council budget work session in June, Hassell raised the possibility that the fūsus platform is the best solution to meet the needs of the police service.
Based in northeast Atlanta, fūsus is on a mission to unify data and live video feeds in cloud-based crime centers.
At the October 25 regular council meeting, Hassell said the Rocky Mount fūsus platform has more than 60 different camera feeds routed to the police dispatch center.
"We are looking to integrate 60 more cameras in the coming weeks to have additional cameras," Hassell said.
The idea of ​​having a fūsus platform for Rocky Mount is also for the police department to have visibility through the cameras of residents and businesses that provide access through partnership agreements.
Hassell told city council that with the fūsus platform, the cameras, as well as the computer-aided dispatch software and license plate readers, help provide more information to dispatchers to pass to officers before that the officers arrive at the scene.
License plate readers are high-speed, computer-controlled camera systems that can be mounted on street poles, lampposts, and highway overpasses or attached to police patrol vehicles.
Hassell also told the city council that when the police department receives a call, the fūsus platform automatically recommends the nearest agent to reduce response time.
Additionally, Hassell said the fire department had several drones and the police department was able to test the integration of live video streams from sky level to the fūsus platform.
And Hassell said the police department can receive live streaming video of an officer in the field anytime and in any type of emergency if needed.
Hassell said that in one case, the fūsus platform enabled police to locate and return a car to the vehicle owner.
Hassell said that in another instance, the fūsus platform enabled police to detect a vehicle that was reported stolen in Philadelphia.
Hassell said in that case a high-speed chase ensued but the chase was halted due to concerns for public safety and the motorist fled Rocky Mount.
But he said with the fÅ«sus platform: "We're going to continue to get results like this that will allow officers to respond to areas faster – and locate individuals, locate vehicles that we need to locate and hopefully. it, to obtain positive conclusions which will result from it. more arrests and less crime in the town of Rocky Mount.
He said the police department will continue an evaluation period of the fūsus platform for about two to three more weeks.
"And what that basically means is that if for some reason at the end of the assessment we find that we are not having the success that we were looking for or that we are not meeting our measured benchmarks, then we can get away from it. contract without loss of money, apart from the cameras that we have already installed in the ShotSpotter area, "he said.
City Councilor Lige Daughtridge wanted to know from Hassell what obstacles the police department has faced, whether fūsus has been responsive, and whether the service is making him, his staff and officers more effective.
Hassell said, "No town has a cop on every corner, but these license plate readers, the cameras all built in via fÅ«sus, are staring out there, seeing what's going on – and alerting our staff when there is something we need to be alerted to. . "
Hassell said there were some really quick hiccups at the start, but nothing that caused a delay.
During the public contribution phase of the October 25 regular council meeting, resident Samuel Battle, who speaks to council frequently, told Hassell: "I love what you do in this town, but this city ​​has a lot of things going on. "
Battle spoke of drugged and laughing 18-year-olds and a nice Dollar General in the 2200 block of West Raleigh Boulevard being hit by an attempted theft just weeks after opening for the first time .
Battle also said he believes the police department does not have enough officers and that officer pay needs to be increased.
"You can have all the tech in the world you want, but if you don't have a police force, that doesn't mean anything," Battle said.
Battle also said he and businessman Tarrick Pittman had likely encountered an accident scene in the Meadowbrook area a few weeks earlier and emergency medical services personnel arrived within 10 minutes, but that it had taken 25 minutes for the police to arrive.
Among the rest of his remarks, Battle said he believed some police officers working in the municipal complex must be on the ground and that a private company must be hired to provide security for the facility.
"You are already understaffed," he said. "Street crime is increasing to an all time high over there – in every neighborhood. "