New teachers prepare for school opening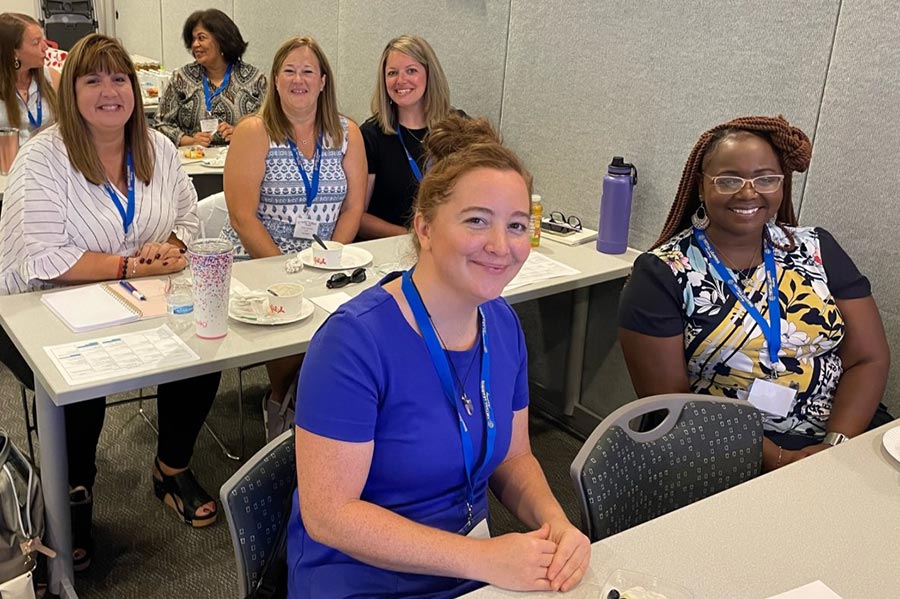 ---
Posted: August 9, 2022
---
This week, 223 teachers new to Newport News public schools begin their school year with training, information sessions and other opportunities to prepare for a successful school year.
This is the first time new teachers have attended an in-person orientation and training since 2019. During the pandemic, new teachers in 2020 and 2021 attended virtual gatherings.
Between preparing their classrooms for the school opening, new teachers will learn about their curriculum, the technology they will use, and the support and resources available to them.
On Thursday, the new teachers will meet Dr. George Parker, Superintendent of Schools, and learn more about the school system they have joined.
Long-term replacements will also participate in orientation activities.
"We are grateful for these new recruits and commend them for their willingness to step up and serve," said Catherine Westphal, employment services supervisor for NNPS.
Teaching positions still exist. Those interested in employment with Newport News Public Schools can learn more and apply online at nnschools.org/hr/jobs.