Online auction for Hope Hall School opens Saturday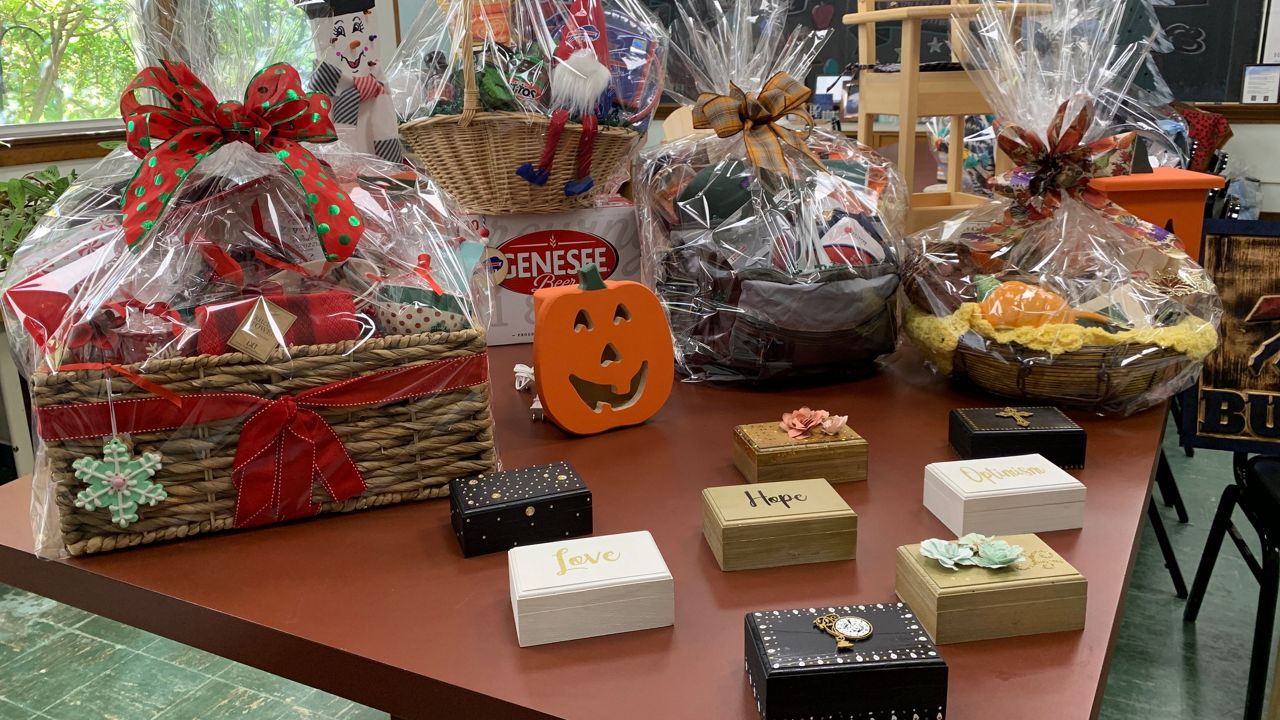 GATES, NY – Online bidding begins Saturday for the annual Toast for Hope Gala Online Auction to benefit Hope Hall School in Gates.
There are 50 gift baskets full of donated items up for bidding. There's even a Buffalo Bills-themed basket filled with snacks and drinks. It scratches the fans, there's a fun lotto board that's also on sale. Hope Hall staff and volunteers enlisted the help of students in grades 3-12 to make handcrafted wooden furniture and toys that will also be auctioned online.
"Hope Hall is a private school for children who learn differently," said Samantha Standing of Hope Hall. "We don't receive funding from school districts or government sources. So each year we have to raise about $3 million and our gala is our biggest fundraising event of the year to help Every penny raised goes towards helping these children get the kind of education they need and deserve.
The online auction is open to everyone. Offers will be accepted on Saturday from 9 a.m. to 9 p.m. You can find the auction on HopeHall.org.