Online fundraiser for orphaned family of Uvalde teacher reaches $2.5 million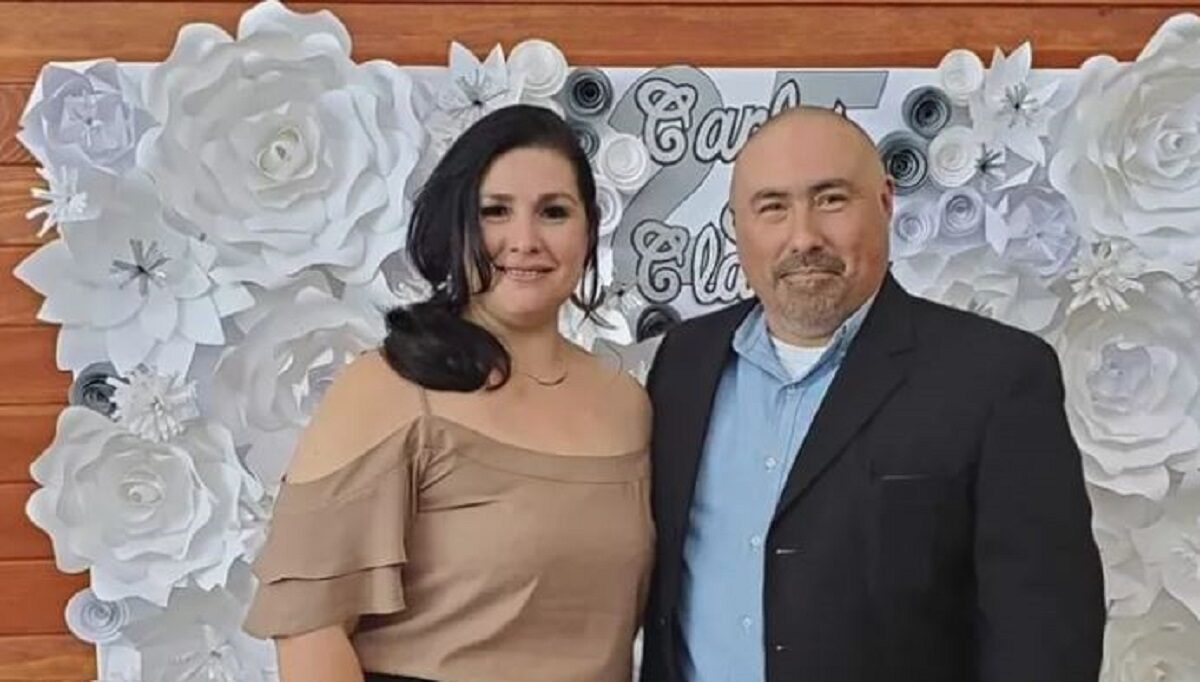 A GoFundMe campaign has raised over $2.5 million to support children left behind by victims Uvalde primary school teacher and her husband, who died shortly after her assassination.
The Fundraising was launched after the death of Irma Garcia, one of two teachers killed in the May 24 attack at Robb Primary School in Uvalde, Texas. Irma's husband Joe died of what appeared to be a heart attack two days after the tragedy.
The couple are survived by two sons, Cristian, 23, and Jose, 19; and two daughters, Lyliana, 15, and Alysandra, 12.
Irma's cousin, Debra Austin, wrote on the fundraising campaign page that Irma was a "wonderful person" who would "do anything for anyone" no questions asked and "loved children of her class and died trying to protect them".
" I am also [devastated] to report that Irma's husband Joe tragically passed away this morning (5/26/2022) following a medical emergency," she added. "Please keep our family in your thoughts and prayers. I truly believe Joe died of a broken heart and losing the love of his life for over 25 years was too much to bear.
By the morning of May 29, total donations had reached $2,590,000, far exceeding the $10,000 goal originally set by Austin, who promised that all money "will go to the Garcia family for miscellaneous expenses. ".
"I want to thank all the donors around the world who contributed to these wonderful children," she wrote on the campaign page in a message to donors. "The prayers, love and support you sent are so appreciated and needed as they continue their journey through life without their mother and father."
Irma was among 21 victims, including 19 children, who were killed by 18-year-old Salvador Ramos. A fourth-grade student who was in the classroom where the shooter opened fire, told San Antonio TV. KENS that the shooter walked into the room and said, "It's time to die.
"When I heard gunshots through the door I told my friend to hide under something so he wouldn't find us," said the boy, who has not been identified. . He and four other children were able to survive by hiding under a table with a tablecloth.
"They were good teachers," the boy said of Irma Garcia and Eva Mireles, who were killed trying to shield their students from gunfire. "They went ahead of my classmates to help. To save them.
Steven McCraw, the head of the Texas Department of Public Safety, told a news conference that the students trapped inside the classroom with Ramos repeatedly called 911 and pleaded for help. help, but officers spent over an hour waiting in the hallway instead of breaching the classroom. gate.
According to McCraw, the commander on the scene at Uvalde—school district police chief Pete Arredondo—decided the group should wait to confront the shooter, thinking that "he had gone from an active shooter to a subject barricade".
"It was the wrong decision," McCraw said.