Online student takes classes from Hawaii – Campus Current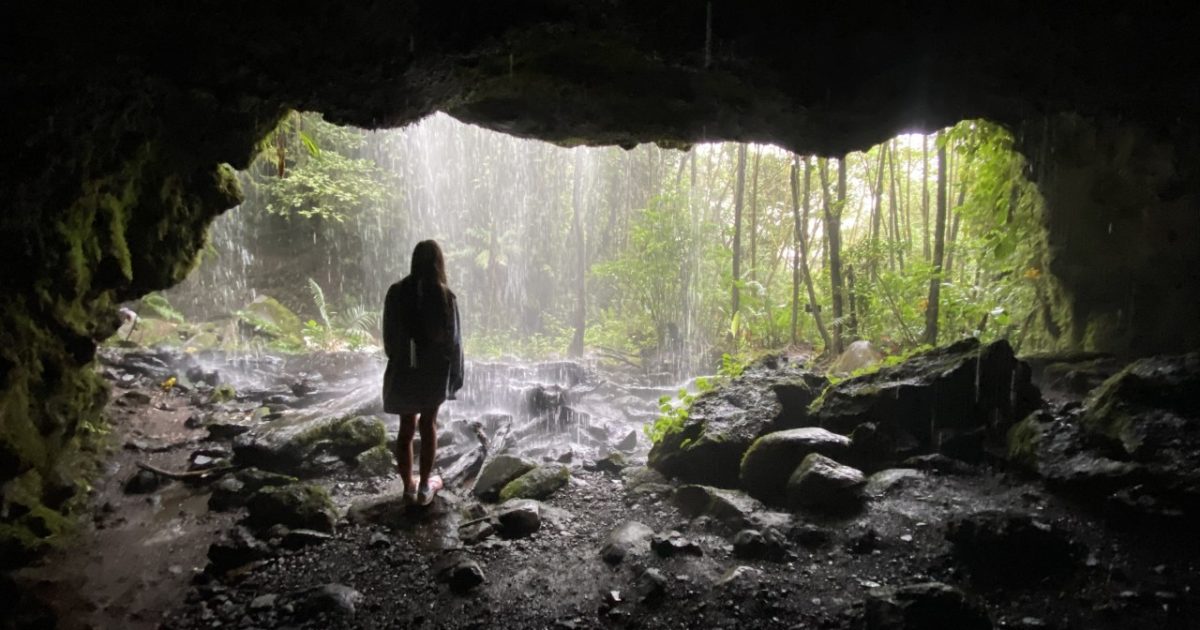 An AACC student has turned virtual learning into a travel adventure.
Second-year transfer student Lilly Roser spent the spring 2021 semester in Hawaii taking AACC classes online. In the fall, she moved to Costa Rica and took a gap semester.
"I think it's really important to me to be able to go on adventures and see a lot of the world if I can," Roser said.
To be able to live in Hawaii, Roser worked in a coffee shop five days a week. She did her schoolwork in the afternoons and reserved her weekends for exploring.
"While it's amazing to live in a wonderful place and be able to travel, there's a lot of personal responsibility," Roser said. "It was kind of like working hard, playing hard."
Roser lived with her sister and two other roommates in Hawaii. She moved to Hawaii after completing a semester at Elon University in North Carolina in the fall of 2020.
Being at Elon's "was the most amazing experience ever," Roser said. "I met a group of friends there and I didn't want to leave. But then it was just very expensive.
Roser added: "I wanted to go to college, but I knew it would be really difficult for me because of the financial resources you need. … I was like, 'How can I still have this opportunity while living on other things?' »
Because her classes were virtual during the pandemic, Roser said, she could take them from anywhere.
"If I could be fully online, I could live somewhere and travel," Roser said. "If I was going to pay rent somewhere, why not somewhere cool, you know?" So [AACC] kind of gave me the opportunity to do that.
After returning home from her semester in Hawaii, Roser realized she wanted to live in Costa Rica in the fall of 2021.
She was working part-time to save money for her trip to Costa Rica. She took three AACC summer courses so she could take a gap semester.
"I knew that if I wanted to go to Costa Rica, I didn't want to take AACC online classes while I was there," Roser noted. "I really wanted to try to learn Spanish, so it would have been confusing."
While in Costa Rica, Roser lived with a host family and went to a local school during the week to learn Spanish.
Roser returned to the United States at the end of November. "I'm just taking a break," she explained. "And during these few months of the holiday season, I have to gather all my transfer requests to know where I am going for the junior and senior university year.
Roser is still figuring out where she will live this spring — her last semester at AACC before graduating.
"I hope to travel somewhere when I can," Roser said. "I am taking all classes online at AACC, which allows me to be flexible with travel. I'll probably go to Europe or something.
Roser noted that her mother has "been really supportive, and I'm so grateful for that. I couldn't take any of the trips I've taken without her.
Roser explained the challenges she encountered while traveling as a student.
"It's great, but it's also very difficult," she noted. "I go to all these places, then I leave, then I go to a new place and I settle in, then I leave. So the constant back and forth is tough, but so worth it.