Our Child's Keeper Announces World's First Online Education Platform Focused On Child Safety Education That Saves Lives For Parents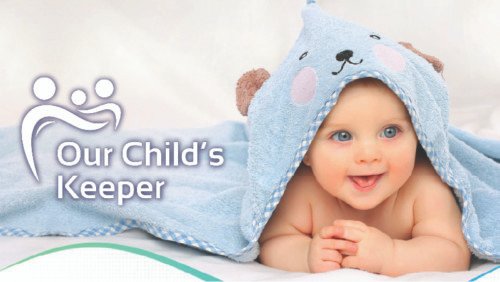 Our Child's Keeper takes a masterclass approach to preventing the leading cause of death in children in the United States: unintentional injury. Expert video training from certified instructors complements a strong curriculum of training topics.
Our Child's Keeper announces the launch of a premier online educational series at www.OurChildsKeeper.com designed exclusively for parents, taught by certified instructors, with a mission to actually prevent preventable injuries – the leading killer of children in the United States. One million families lose a child to a preventable injury each year around the world, according to Safe Kids Worldwide, deaths that Our Child's Keeper says can be prevented with comprehensive training for parents and caregivers.
Our Child's Keeper believes that there is a set of foundational child protection and safety skills that all parents should know and should be able to learn from the best in anywhere in the world. By providing this access, Our Child's Keeper aims to empower parents and help them take a primary responsibility to their children: protecting them and ensuring their safety.
Classes available include basic strategies and skill building on fundamentals such as: "How to Practice CPR for Infants and Children", "How to Save Your Baby and Child from Choking," "How to Prevent Choking and reduce the risk of SIDS (Sudden Infant Death Syndrome) "," Fire Safety in Home and Apartments "," How to Prevent Accidental Drowning "and much more.
Each child protection and safety course offers a comprehensive learning experience, which includes 24/7 access to all video lessons with key takeaways, peer interaction and resources and downloadable guides.
Video link: https://www.youtube.com/embed/j9fDe4FZARo
"I hope our masterclass will make the world a safer place for our children. I truly believe that the more competent and informed parents are, the safer their children will always be, "said founder Mark Wilhelmsson. "Parents should not rely on others, the police, the fire department or even 911 to save their own children because we will never know who will be there when a crisis strikes us."
An American Red Cross certified CPR, AED and first aid instructor, Wilhelmsson has also just announced the release of his new book, Emergency: this book will save your child's life, in which he recounts his own heartbreaking experience as a father and his journey to becoming a leading expert on child safety. His book, which serves as both an inspiration and a guide for parents committed to responsible care of their children, is available from Amazon, Barnes and Noble, and other major booksellers.
About our child's guardian
Our Child's Keeper was founded on the idea that every parent should have a core set of skills and knowledge to keep their children safe and respond expertly to emergencies. Our Child's Keeper online education platform provides parents with 24/7 lifetime access to affordable, engaging and comprehensive online courses and resources, enabling anyone to n anywhere, learn from the best. For more information, please visit OurChildsKeeper.com.
Media contact
Company Name: The guardian of our child
Contact: Mark wilhelmsson
E-mail: Send an email
Telephone: (949) 414-8835
Country: United States
Website: https://ourchildskeeper.com