"Proactive for her": a digital platform that wishes to reorganize the access of Indian women to health care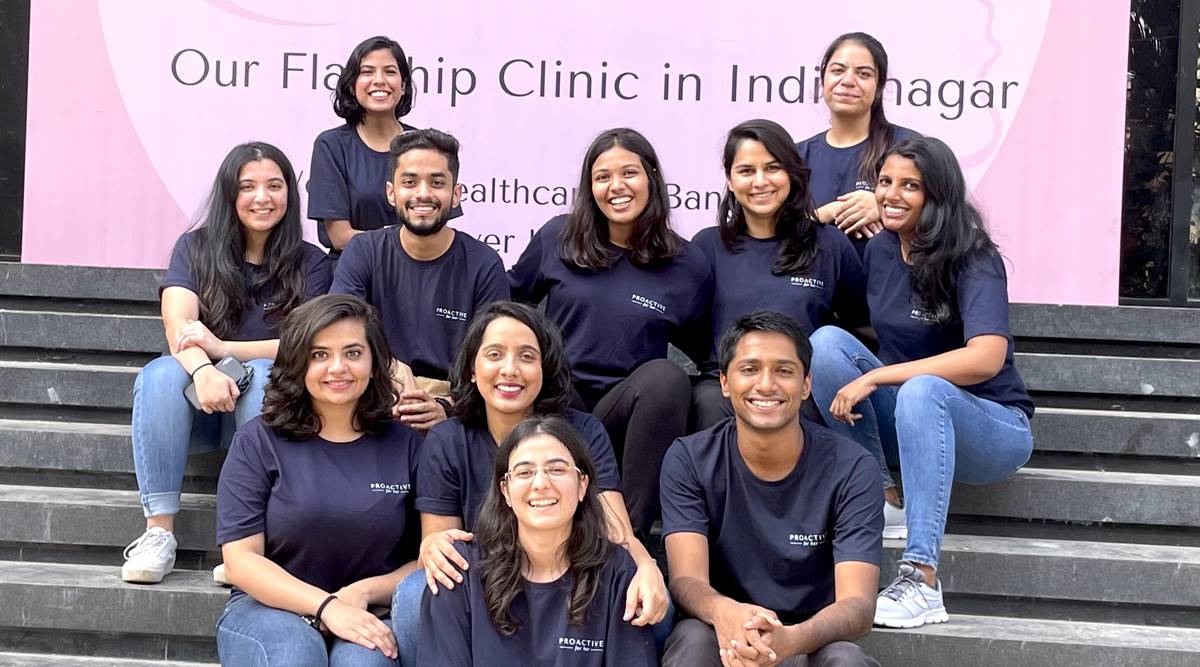 "Does anyone know of a non-judgmental gynecologist who will help deal with mental health issues from PCOS and not just come up with the pill? This is a recent Instagram story from a friend. In India, finding an empathetic, non-judgmental gynecologist who won't ask you if you are "married or not" – the secret code to sexual activity – can often be a challenge. It also explains why every few weeks a Google document floats on Twitter or on a social media platform with a list of "trusted" gynecologists. And that's an issue Achitha Jacob wants to solve with her "Proactive for Her" platform.
Jacob, who was trained at Harvard, who previously worked at a Fortune 500 healthcare company, realized that women in India were not responding fully to their health concerns. "When it comes to women's health in India, it is not just a clinical problem that we solve, it is also a cultural problem," she told indianexpress.com.
Bangalore-based 'Proactive for Her' wants to be a 'comprehensive digital health platform for women', where all health services are accessible under one roof, regardless of whether they are caused by skin problems. by PCOS or sexual health issues such as vaginismus, where finding an empathetic doctor is crucial.
"We have four verticals. We do consultations that we call clinics. We perform blood tests or diagnostics, as well as medium and long term programs where women interact with a team of doctors for a specific health goal. And finally, we also do health coaching, which is a more individual value proposition, "she explained.
She clarifies that their goal is not to be just another health care aggregator where women are just trying to find a doctor. Rather, it's about taking a holistic approach to women's health online. The difference, according to her, is in the "protocols, processes and team of health care".
Achitha Jacob, CEO and founder, proactive for her. (Source: public relations document)
"There are many websites and aggregators for physicians today. But these companies do not take full responsibility for your clinical results. All of our clinicians are internal and corporate employees, which essentially means we guarantee the customer journey and clinical experience when you come to Proactive, "she said.
The difference is that if a patient has a bad experience with a gynecologist on Proactive, the platform takes responsibility. The company also has a set of internal processes in place that it expects its internal healthcare team to follow with patients.
She also admits that while they target "internet savvy women" initially, they hope to target more women in the future, especially those who don't live in subways or Tier I cities. "We did it for Nestlé in one of their factories, where we ran a program for their factory workers. But it was like one of our first large-scale attempts to move beyond digital native women, "she explained.
Regarding the doctors who work at 'Proactive for her', the company has slightly different agreements with each. Although physicians also pursue their own private practice, they are not affiliated with any other corporate brand or corporate hospital.
But since it's a complete solution, Proactive has also partnered with several accredited labs across the country to ensure patients can get their tests done after the consultation.
"There are a lot of standardized packages that you see online. But often these are not really tailored to the patient's clinical history and healthcare priorities. So, for our diagnostic product, all of our patients who choose to be tested via Proactive also benefit from a free consultation with our team of pathologists, "said Jacob.
The company then also provides a special smart report, which makes it easier for patients to understand test results. According to Jacob, the goal is to allow consumers to fully understand their clinical information. The company has partnered with a technology provider to generate the smart reports, which are ultimately signed off by the company's pathologists.
"Proactive for her" has a total of 10 clinicians and has a dual strategy of addressing consumers directly and contacting businesses. It also offers memberships to customers, which gives them a minimum of 10% off.
"Having most of our regular users on board is a great value proposition. It also allows you to benefit from health coaching sessions for the rest of the year. Our membership program is also incredibly popular with our b2b customers, "said Jacob.
The "clinics" are examining the issue of sexual health, which remains a taboo subject in India, menstrual health, PCOS, and skin and hair care. As Jacob says, the idea is to tackle women's issues beyond pregnancy and fertility, which often tends to be an area that most gynecologists end up focusing on in India.
Even with PCOS, women are told to switch directly to the pill or medication if they have insulin resistance. Or worse, there is the shame of the fat and they are told to just lose weight and exercise more. Jacob hopes to shake off this rigid approach. "In the majority of physician-patient interactions, the patient's medical goals and lifestyle preferences are rarely considered. The patient needs to be in the driver's seat when it comes to their treatment choices, "she said.
?? For more lifestyle news, follow us on Instagram | Twitter | Facebook and don't miss the latest updates!