SNHU student does virtual study abroad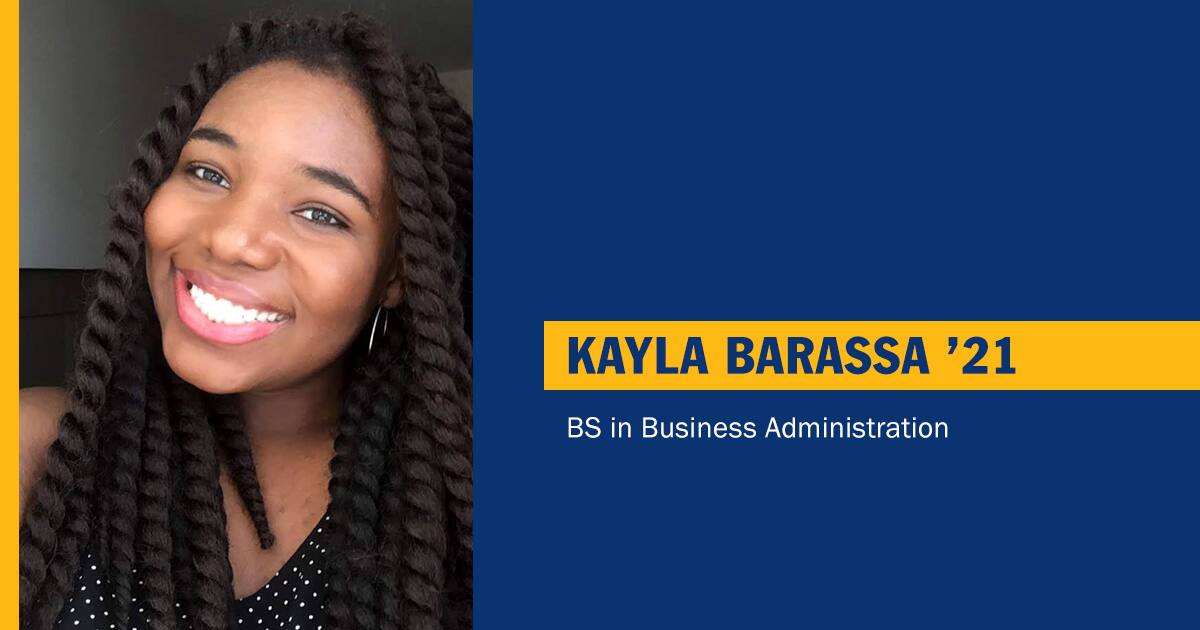 Kayla Barassa '21 always knew she wanted to study abroad, but with no end in sight for the pandemic, financial means holding her back and the end of her degree fast approaching, she feared she would miss out on the opportunity. Nonetheless, she was determined to live her dream, even if it meant doing it virtually.
A scholarship to make your dream come true
Barassa didn't think she could study abroad because she was about to graduate, but after a conversation with a member of the study abroad office team at Southern New Hampshire University (SNHU ), Barassa discovered different virtual studies. overseas options and the Benjamin A. Gilman International Fellowship Program.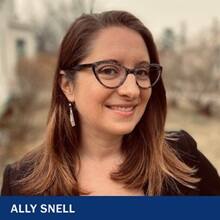 "She landed at our partner in Chile, and during her application process it became clear that the pandemic was still lingering and the university finally made the decision to offer their courses online," said Ally Snell, Director of Programs and International Experiences. "After that, the Gilman Scholarship has changed to support virtual study abroad."
The aim of the Gilman Foundation is to provide students with the means necessary to acquire fluency in different languages ​​and cultures abroad and to acquire essential skills for their academic and professional development.
"When I first applied for the scholarship, I didn't understand how deep the work of the program was," Barassa said. "The Gilman Scholarship is honestly what got me to study abroad."
Barassa, who earned her bachelor's degree in business administration with a concentration in healthcare administration and a minor in world languages ​​and cultures with SNHU, studied abroad at Universidad Viña del Mar (UVM) in Valparaiso , in Chile.
"When I was accepted into the Benjamin A. Gilman International Scholarship Program, I became determined to make studying abroad a reality," Barassa said.
Make connections around the world
Barassa made sure to enjoy every moment of this new experience and absorb as much of it as possible.
"My favorite thing about studying abroad was without a doubt how rewarding my classes were. I bonded deeply with each of my teachers because of the intimate class size," she said. "Each class heavily incorporated cultural aspects, social issues and current events, so they were all incredibly engaging."
Not only did Barassa make the most of her time at UVM, but she also excelled in her classes.
"A few of my classes were entirely in Spanish, and although I was fluent in the language, I worried about how I would fare in an educational setting. However, that nervousness quickly faded because I understood my teachers perfectly," Barassa said. .
Barassa exceeded her own expectations and became the designated translator between her Spanish-speaking professors and other students abroad who did not speak Spanish.
Being able to work so closely with her classmates as a translator allowed her to form stronger bonds in her classes, which ended up being one of her best lessons from the experience.
"I am still in touch with many of my UVM advisors and professors and continue to work on projects with them," she said. "Connecting and working with people around the world has been and has been an amazing way to end my undergraduate experience.
Make the most of your virtual experience
Studying abroad can be a great opportunity for students to learn in a different country and immerse themselves in a different culture. While the pandemic has made traveling abroad more difficult, it has also opened up new opportunities for studying abroad.
Virtual programming will never replace the experience of immersive in-person study abroad, but having the opportunity to do so, as Barassa did, gives students the opportunity to live out their college dreams abroad. abroad and discover other countries and cultures in a new and more accessible way.
"The vision of our department and SNHU is to ensure that all of our students have the opportunity for an international experience, whether they choose to leave the country or stay in their own community," Snell said.
Although Barassa didn't expect her experience to be online, she made the most of her time at UVM and thinks virtual study abroad is a good option for those who want an experience. internationally from their own homes.
"What I learned and what I would say to another student is that experience is what you make of it, and you can connect and have a truly 'international' experience," Barassa said.
A degree can change your life. Find the SNHU program that can best help you achieve your goals.
Alexa Gustavsen '21 is a writer at Southern New Hampshire University. Connect with her on LinkedIn.