Teachers' union in decline as pandemic-weary parents demand more options | Regional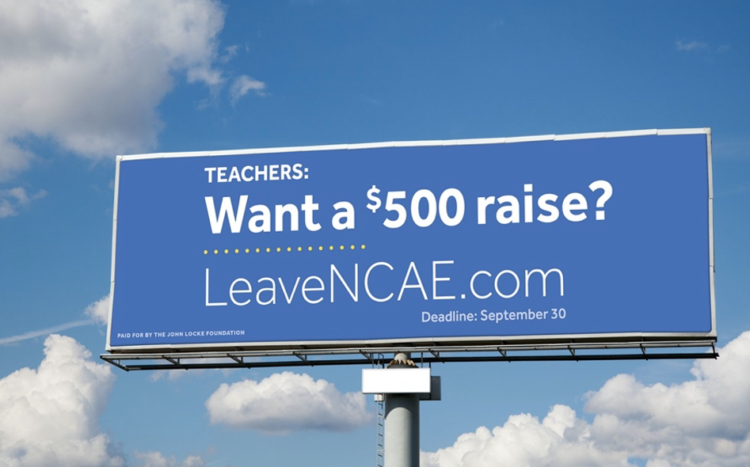 The self-proclaimed North Carolina Teachers Union still has influence with many Democratic lawmakers in the legislature, but its influence – and popularity – with teachers and North Carolina residents appears to be waning.
Over the past decade, the NC Educators AssociationMembership fell nearly 59% and its revenue halved from $ 11 million to $ 5.8 million. Of the states affiliated with the National Education Association, only Montana and Nevada experienced a larger drop in membership. Today, the NCAE represents only 18% of teachers in public schools in the state.
Part of the reason is that parents and teachers in North Carolina are increasingly looking for alternatives to the NCAE and traditional public schools.
During the pandemic, public school enrollment fell 5%, to about 70,000 students, while the ranks of homeschoolers rose 20.6%, to about 30,000 students. Enrollment in private schools increased by 3,282, an increase of 3.3%, and charters saw an increase of 7.7%, or about 9,000 students.
"Over the past decade, North Carolina has grown from being a laggard to a leader in parental choice," noted Dr. Terry Stoops, director of the Center for Effective Education at the John Locke Foundation. "Simply put, North Carolina is a better place because its citizens embrace educational freedom."
Meanwhile, a statewide campaign launched by the John Locke Foundation – editor of the Carolina Journal – urges public school teachers to save $ 500 in dues each year by leaving the NCAE.
The billboards are present in high population areas of the state, including the two largest school districts of Charlotte-Mecklenburg Schools and Wake County Public Schools. The campaign includes a digital component to QuitNCAE.com, in which teachers are instructed to sever ties with the NCAE.
"The John Locke Foundation embraces diversity of thought," Locke chairman Donald Bryson said in a statement. "We are pro-teachers. We believe educators should have the freedom to affiliate as they see fit, and we believe the NCAE has long ceased to represent the best interests of teachers and students, in exchange for partisan gains.
For teachers who choose to leave the union, there is a new alternative in 2021: the Carolina Teachers Alliance.
"I've heard from so many teachers that the NCAE doesn't represent their values," said Amy Marshall, a former public school teacher who launched the Carolina Teachers Alliance earlier this year as a cheaper alternative. which does not promote a progressive agenda. .
NCAE dues vary by school district and role, but, for the 2021-22 school year, the organization was billing $ 586 per year for a full-time teacher in Wake County. Professional membership in the Carolina Teachers Alliance is about half of $ 299.88 per year.
Marshall said that joining the Carolina Teachers Alliance It has grown steadily since its official statewide launch in April. In addition to differentiating itself from the NCAE on prices, the organization also separates on major political questions: it supports the choice of schools while giving priority to the improvement of public schools, supports the police. and advocates for public schools to remain open and accessible during the pandemic.
Jennifer Balgooyen is an example of a teacher who chose to join the Carolina Teachers Alliance earlier this year because her values ​​did not match those of the NCAE.
"There is a very concerning trend in how the NCAE politicizes medicine and public health, as well as how it tackles many topics that have no place in public schools," said Balgooyen, who taught in Wake County public schools for 14 years.
Mark Crowe is another Cumberland County public school employee who joined the Carolina Teachers Alliance because he was tired of NCAE politics.
"It's more political than it is for the kids," Crowe said. "I think it's good when teachers can come together, but some of the issues the NCAE is having is so controversial, which is why they lose their membership."