UTSA's latest virtual academy serving to advance the teaching of African American studies in Texas schools | UTSA today | UTSA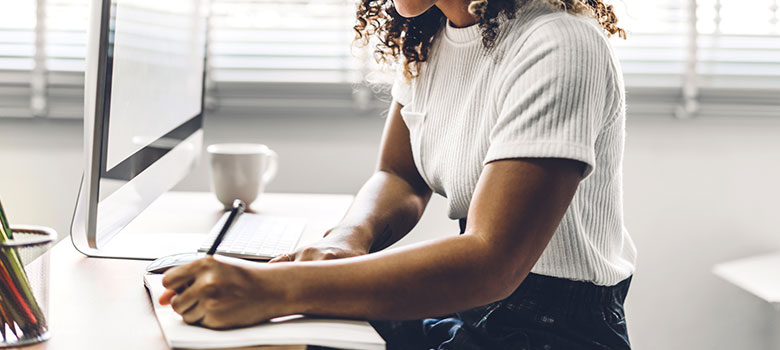 Participating teachers will be able to earn two hours of continuing education credit, and while the focus is on high school teachers, the event is open to everyone.
The audience is anyone interested in African American Studies and the application of African American Studies in the classroom," added Harris, associate professor of African American Studies at REGGS, who is located at the College of Education and Human Development from UTSA.
Whether attendees are K-12 educators, college professors, or people with a personal or professional interest, all are welcome at the academy, Harris said.
The academy will offer four sessions per day, three of which will be led by UTSA faculty and the fourth by guest speakers from the community. This year's guest speakers include Brandi Coleman, founder and CEO of The Lemonade Circle, an organization dedicated to empowering young women of color. Also speaking at this year's event were professional school counselors naderia hartley and ruby bible. Hartley is also an administrative assistant who graduated from the African American Studies program and is a doctoral candidate at UTSA.
UTSA's presentation faculty includes Mario Salasprofessor in the Department of Political Science and Geography at UTSA, Mark Perryassociate professor at REGSS, and Charles Gentrylecturer in the Department of History at UTSA.
By utilizing both UTSA faculty and community members, the academy can offer both broadly applicable content and San Antonio-specific topics.
"Attendees will find the workshops engaging in their currentness, but also intriguing in their personal connection to the city where the academy is held," Harris said.
The ease of access and breadth of material make this a crucial conference for anyone with a personal or professional interest in African American Studies.
"It's really hard in 2022 to get clear, articulate, engaging, and truthful information about the role of race in the United States today," Harris said. "If people are looking for a place to get unbiased information, this is absolutely the workshop to attend."
Going forward, Harris hopes to make those personal connections an even more integral part of the academy. She discussed partnering with the San Antonio African American Community Archives and Museum to incorporate local tours as an optional event for attendees. Harris would also like to build on the interdisciplinary nature of the academy.
"UTSA has a slew of faculty across the colleges who specialize in these areas which I think would be a great fit," she said.
Ultimately, she would like to see the Academy of Teachers of African American Studies be part of a dual summer program, along with the Academy of Teachers of Mexican American Studies.
"The Mexican American Teachers' Academy has been very successful and popular, and we hope to follow in its footsteps," she said.
Registration for the two-day workshop is $100 per participant, or $50 for one-day admission.