Virginia faces severe teacher shortage, and Old Dominion University's e-learning program is working to address it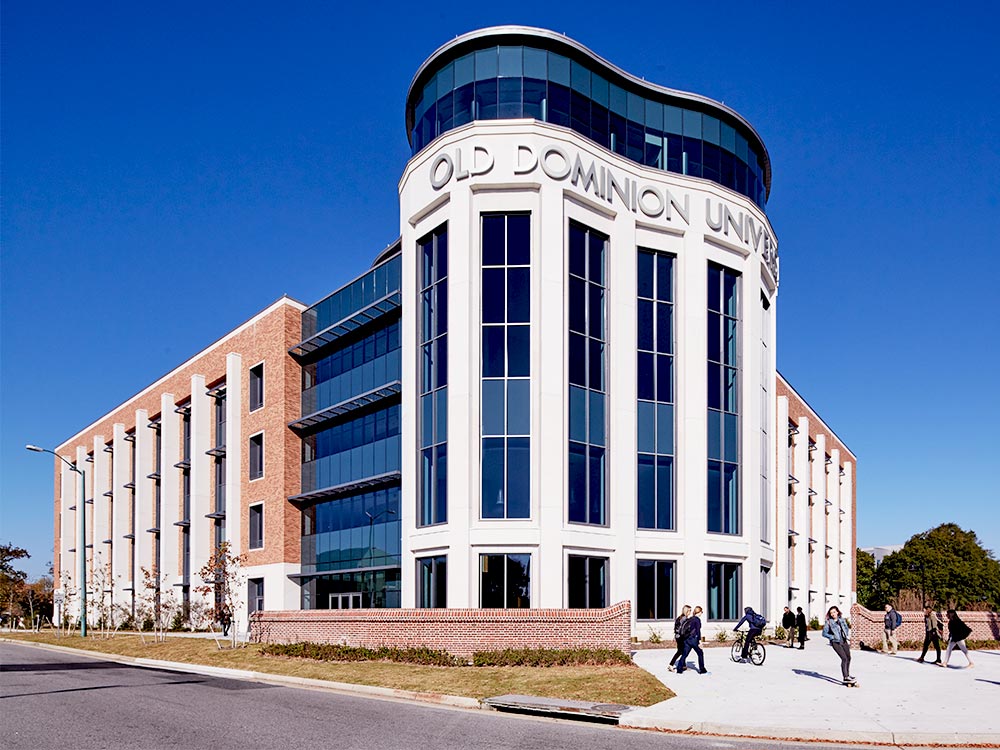 There is a pressing shortage of teachers nationwide and within the Commonwealth which has worsened due to the pandemic
NORFOLK, Virginia (PRWEB)
September 21, 2021
According to the Virginia Department of Education (VDOE), there are more than 1,000 vacancies for teachers across the Commonwealth. The COVID-19 pandemic has only made the problem worse, increasing the need for licensed and qualified teachers in Virginia classrooms.
"There is a pressing shortage of teachers nationally and within the Commonwealth that has worsened during the pandemic," says Maggie Barber, associate dean for educator preparation and assessment for Darden College of Education & Professional Studies from ODU. "Good teachers are more important than ever as we return to the classroom this fall. Teachers play a vital role in inspiring and preparing K-12 students for the future. Teacher preparation programs like those at ODU are essential in developing high-quality teachers able to promote positive and rewarding learning environments for their students.
The top ten critical needs have been identified by the VDOE as:
1. Special education

2. Primary education PreK-6

3. Intermediate education levels 6-8

4. Mathematics for grades 6 to 12 (including algebra 1)

5. Career and technical education

6. Science (secondary)

7. Foreign language PreK-12

8. English (secondary)

9. PreK-12 Media Library

10. History and social sciences (secondary)
All of the top ten areas of approval for critical education shortages are available through ODU's Darden College of Education. While not all programs are fully available online, most programs offer at least a few online courses.
These online ODU programs address four of Virginia's top needs:

Special education

Primary education PreK-6

Career and technical education

PreK-12 Media Library
"ODU's online teacher preparation programs provide rigorous, on-the-job preparation for prospective teachers. Said Barbier. "Online courses provide flexibility and convenience for students, especially those working full time or transferring from community colleges. We work in partnership with students to identify student teaching placements in their local communities. "
Special education teachers have a big heart and a desire to help students with special needs in creative and meaningful ways.
In ODU's online Bachelor of Special Education program, classes are taught by faculty with direct and current experience in school-based special education. They can also provide career mentoring.
ODU's online program consists of two special education concentrations to prepare for licensing and approval: a general program or an adapted program.

The general curriculum prepares you to teach children with mild disabilities from Kindergarten to Grade 12.
A tailored curriculum prepares you to teach children with moderate to severe or multiple disabilities, from Kindergarten to Grade 12.
The program includes in-depth fieldwork and a teacher candidate internship.
Click here for more information on ODU's Online Bachelor of Science Degree Focusing on Special Education.
Elementary education is the second largest critical shortage area for the state of Virginia since 2010, behind special education. Primary school teachers foster a love of learning and arouse curiosity and questioning in their students. They are the ones who nurture young learners and lay the foundation upon which all other learning occurs. They are vitally important in our schools and throughout our state.
ODU's elementary education program is particularly attractive to online students, as we offer our courses in a variety of formats and over multiple days and times. The ODU is also partnering with school divisions across the state to place online students in field experiences near their homes, regardless of where they live.
Pupils who go on to primary school love children! While they also become masters of content, their real passion is building relationships with children to find what motivates them to learn, foster creativity, and encourage critical thinking. Through the ODU program, they benefit from multiple opportunities to have hands-on practice in various contexts to apply these skills.
Click here for more information on ODU's Online Bachelor of Science Degree Focusing on Primary Education.
Career and technical education
Technology education is a critical teaching area in Virginia for middle and high school. Don't be fooled by the name of the program; technology education is not limited to learning about computers or other communication devices such as cell phones. Technology education studies the human-designed environment and is closely related to science education which studies the natural environment. It is an emerging field with critical practical applications.
"Schools are expanding spaces for manufacturing, robotics, engineering classes and other technological activities, so technology teachers are in high demand," says ODU professor Philip Reed. "Our program at ODU can now be completed online so that Commonwealth students can enter this exciting career field.
Click here for more information on the ODU Online Bachelor of Science in Vocational and Technical Education.
Older librarians are retiring. Fortunately, many administrators know that a qualified school librarian can be an effective member of their staff. School librarians work with every learner in the school.
Many teachers who have been in class for some time are drawn to the school library program. For them, the position of school library is attractive as a way to stay in school, but in a position that will allow them to engage with students in a more authentic way. School librarians are also leaders within their schools and school districts, viewed more as coaches and professional resources for their peers than as assessors (such as administrators), which is often attractive to those who aspire to assume a leadership role.
ODU's online MLIS is ideal for people who want to become school librarians. We have a path to achieve the goal of each student.
For more information on the ODU Master of Library and Information Studies, as well as other educational masters, click here.
Along with the passion and satisfaction, teaching in Virginia can be a lucrative career prospect. The VDOE reports that the average salary for teachers was $ 60,265 across the Commonwealth. In some urgently need communities, school districts also offer signing bonuses for certain teachers, such as special education and technology education.
Help is also available for interested students. VDOE offers the Virginia Teaching Scholarship Loan Program to provide financial support to students preparing to teach in one of the critical teaching areas.
"Teaching is a rewarding career that offers the opportunity to give back to your community and invest in the future," says Barber. "ODU's programs help meet the need of school divisions for teachers committed to the diverse needs of students across Virginia. "
For more information on ODU's online education diplomas and certifications, visit online.odu.edu/education.
About Old Dominion University
Old Dominion University, located in the coastal town of Norfolk, is Virginia's entrepreneurial-minded doctoral research university and has offered distance education programs for 35 years. We offer over 120 programs through ODUOnline in a variety of formats, allowing students to take degree programs across the world. ODU serves over 24,000 students each year by providing the same rigorous academics online and on campus. Learn more about ODUOnline's programs by visiting online.odu.edu.